Crisis management refers to developing scenarios that assist organizations in saving their reputation and brand value in a negative situation. The survey conducted by CS&A International and PR NEWS showed that only 62% of the organizations have a crisis management plan. If your reaction time is quick enough to respond to a crisis, the potential damage caused by a threat or crisis will be effectively reduced. However, it all depends upon the kind of crisis management tools and crisis management team you have built.
A crisis will never announce its arrival, and even ignoring a tiny mistake can often lead to a big disaster for organizations. For example, the confrontation between the United Airlines officers and passengers led to a dent in the airlines' reputation. Incidents like these cannot be overlooked as if everything will be forgotten and forgiven soon. People remember the incidents like this and make it a point to avoid such companies and franchises. A smart crisis management team will look into public relations personally and employ preventive measures to identify a potential threat to a company's image.
We recommend you be prepared and focus on preventive measures rather than waiting for things to go wrong. Preemptive action cannot be taken without the crisis management tools that notify you of every incident when your brand gets mentioned in the public domain.
Here are 7 crisis management tools that can help you easily manage a crisis – 
➤  Google Alerts
Google Alerts observe the search results and send web alerts whenever a negative comment or query mentions your brand name. Use them to monitor whether the people are speaking positive or negative things about your brand. You can schedule various keywords that notify you of mentions per the schedule you had selected. It allows you to analyze the negative reviews and take action before tarnishing your brand's image. You can respond to negative reviews and use link-building techniques to divert the traffic to positive ones by using these alerts. You have the option of choosing all the alerts or only the best alerts.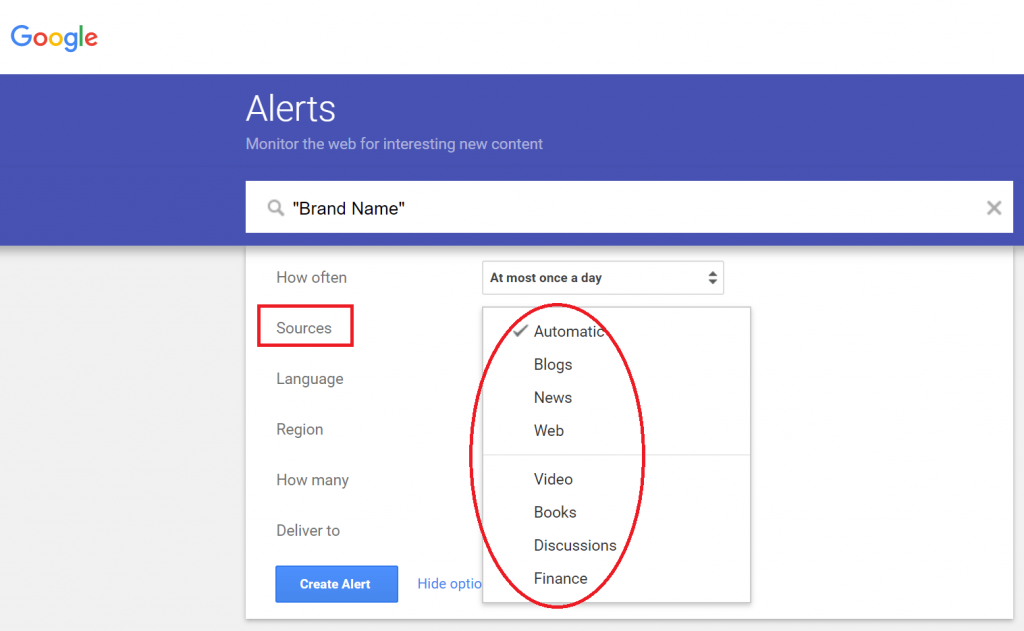 ➤  Fractal Analysis
Fractal Analysis is a theoretical framework inspired by fractal geometry. It suggests that a huge problem or crisis can be disintegrated into smaller parts. It allows you to tackle the more minor issues one by one that ultimately eliminates the whole problem. Though an effective crisis management tool for Fintech and investment companies, Fractal Analysis might not address the challenges posed by modern risks or crises.
➤  Factal
Factal alerts you immediately when global events have an impact on your business, as well as the facts you need to keep people safe, reduce risk, and boost resiliency. It is a highly customized breaking news platform, enabling crisis communications and public relations teams to get a head start on crucial events that may affect their organization and sector — before the news reaches top leadership. It is simple to tailor the breaking news notifications you want, from individuals to groups to your entire company. The solution that validates facts as quickly as breaking news. You make better judgments in less time, save numerous hours, and allow your staff to focus on more important tasks.
➤  TweetDeck
TweetDeck is an effective tool that assists you in managing a social media crisis. For example, it allows you to set a column to track the mention of your brand name and builds search terms for monitoring keywords related to your brand. With this tool, you can create a search term that displays tweets specifically about your product or brand. In addition, it allows you to monitor your response time and to whom you have responded in real-time. TweetDeck also displays the tweets and retweets or any significant action on your account. Showing these interactions allows you to avoid a crisis only by focusing on the content posted specifically on Twitter.
➤  SumAll
SumAll helps by posting your content automatically on social media channels. It also monitors the performance of your adverts and sales campaigns conveniently. SumAll lets you understand what people think of your brand, and therefore, you can manage your brand reputation through it. Though a free tool, SumAll is not available for users anymore.
➤  Veoci
Veoci is another platform that helps you control sudden emergencies and crises. It allows you to set a virtual EOC that performs actions per a specific incident. Moreover, services related to business continuity, collaboration, mass notification, etc., are also provided by this platform. Seamless communication and collaboration throughout your organization improve your response time to any untoward situation. The visitor management solution ensures that everyone is well aware of the visitors. Enhancing situational awareness helps you create a safe environment for everyone in the organization.
➤  Konnect Insights
Konnect Insights is an omnichannel platform that offers Social Listening, Online Reputation, Social CRM, Social Analytics, Publishing, Surveys, BI Tools, Crisis Management – that help you build a stronger community. It is possible to forecast a crisis in advance by using social listening. With Konnect Insights, you can build a crisis communication plan that will enable you to address issues instantly. Acting as an early warning system, identifying a developing crisis in advance. Through the red flags and signals, your brand can understand the scale of a problem and gain ideas on responding effectively.
Designed in such a way to create alerts based on engagement, activity, keywords, and so on, in order to track your brand's market position.. You may learn more about how your brand might portray itself to prospects and customers by examining significant changes in customer sentiment or discussion volume. It is a rare crisis management tool that helps you make your reputation and target potential customers without any hassles. You can start with a free trial swiftly or go for a paid plan by getting a quote from the team once you mention your requirements.  
It's A Wrap!!!
If you have a crisis plan and a crisis management tool handy, you will be prepared to get a grip on all kinds of reputation risks. You will be able to regain the trust and loyalty of your customers and prove that your customers are your top priority. So we are here with some fantastic crisis management tools for you to add to buy this 2022.
And with Konnect Insights, you'll not miss out on essential conversations. It gives you control over your social media marketing and helps you to preempt an adverse situation effectively. The option of creating dashboards for different CXOs and stakeholders provides better control over business analytics. Finally, you can check the impact of social and online conversions on your brand reputation and prevent a future or ongoing crisis.