It is no secret that digital marketing is rapidly evolving and has far surpassed traditional media and advertising in both results and budget. In today's connected world, more and more companies are going through some digital transformation. Digital marketing has now become an essential part of any organization's long-term plan. However, despite being relevant, many businesses still struggle to master the basics of digital marketing. With marketing opportunities changing so quickly, companies have been digging deeper into the right digital marketing mix to promote their business.
For effective digital marketing, there are three main pillars of focus: strategy, content and channel. Each of these three pillars has an integral part to play in the quest of digital business. By focusing your attention on each of these three pillars, you can allow the right amount of time and money for achieving your goals.
Take a look at these three pillars of digital marketing to understand how today's businesses and marketers can use each of these pillars for effective digital marketing.
The first pillar of digital marketing is strategy.
In today's online world, digital marketing strategy is an essential element for businesses to grow online. Every business, no matter big or small, or what it specializes in, needs a digital marketing strategy to become more visible and easily searchable online. Without a digital marketing strategy, a business is directionless. A coherent and effective digital marketing strategy is crucial for businesses to stand out, build customer relationships, define the target audience, deliver their message effectively and generate growth and profit. More importantly, a digital marketing strategy is essential to outline a budget to achieve goals and expectations. Digital marketing strategy is like a playbook for businesses to grow, as it not only focuses on online marketing but also drives sales. Running a digital marketing campaign without mapping out a clear strategy is more like exploring a new place without GPS – you are likely to make many wrong decisions resulting in frustration and an unnecessarily long route to achieve your goals.
The most powerful and profitable digital marketing strategies are Search Engine Optimization (SEO), Pay-Per-Click (PPC), content marketing, email marketing, and social media marketing.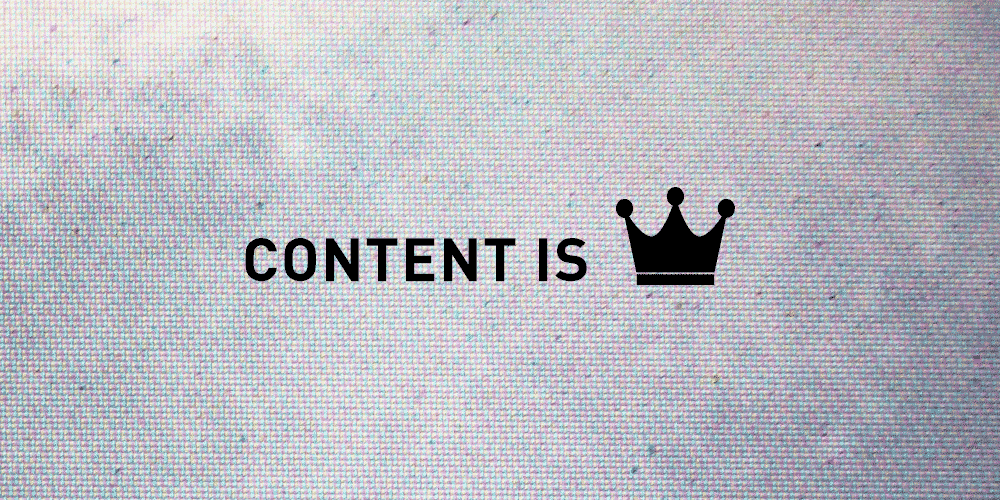 The second pillar of digital marketing is content.
Why is content so important in your digital marketing plan? Content is the foundation of the most efficient and effective digital marketing strategies. Behind every successful business building trust through a blog, social media post, web page or video, it all starts with content. For instance, you need content if you want to launch a marketing campaign on a digital platform. Quality content gives a voice to your brand, attracts a targeted audience and visitors while providing context for your marketing message. In addition, the content shows your audiences how your products and services will help improve the quality of their lives. Even better, good content allows you to differentiate your brand from competitors. Another crucial role of content is that it helps you achieve your objectives through various parts of the digital marketing campaign- be it convincing people to buy or attracting traffic. Without content, you will find it tough to attract visitors and prospects to the end customers.
As a result, content has increased importance as a vital element of a digital marketing strategy. A digital marketing strategy minus the right mix of compelling content is a failure. According to Content Marketing Institute / MarketingProfs research, nearly 3 out of 5 B2C and B2B companies are strongly committed to content marketing.

The third pillar of digital marketing is digital channels.
Content is King. How many times have we heard this statement? While this is true, picking the proper digital channels to deliver your content is more important than creating high-quality content itself.
A channel is a medium businesses use to engage or deliver the desired message to the right set of audiences. Even better, channels also help to save up on time, money and resources. In addition, Digital channels are avenues where your consumers learn about your organization and what it offers. Choosing the right digital marketing channel will get you leads and help you transform these leads into regular buyers. The most common digital marketing channels are Content Marketing, Social Media Marketing, Pay-Per-Click, Email Marketing, Mobile Marketing and Search Engine Optimization.
Being aware of digital marketing channels and how to utilize them in an ever-evolving digital world is crucial to stay relevant. Every digital channel needs you to put effort, invest time and money. No doubt, distribution channels remain an integral part- if not the essential part of the overall digital marketing strategy.
When used together effectively, these digital marketing pillars will enable you to achieve your goals and succeed in the digital world.