In the digital age, brands like to assess the performance of their social media strategies. They tend to compare their performance with the competitors. They also hire crisis management agencies to look after their brand reputation. Yet, one aspect that most brands ignore is brand health.
Brand health is a multi-faceted process that involves measuring brand awareness, customer perception, market positioning, and more. A healthy brand is well-recognized on social platforms, and the public sentiments surrounding it are mostly positive. 
If you are interested in brand health measurement, some automated tools and techniques will be required. Social listening metrics and metrics used to measure brand health are almost identical. So, social listening can play a key role in assessing brand health. In the below sections, I will explain the key components of brand health and how to measure it to achieve success. 
What is Brand Health?
Brand health represents how well your business is doing when it comes to satisfying customer needs. You can measure brand health by using a single metric. It is determined by factors like customer opinions regarding your products, their perception of your brand, and the kind of experience your communication channels generate.  
Valuable insights related to brand health can be obtained by employing social listening tools. So, you can use social listening for brand health measurement.
Suppose that you sell electronic products and decide to evaluate customer sentiments regarding your product. You can track conversations where the customers have mentioned your products. 
Through these conversations, you will realize user sentiments do not favor certain products. 
In this case, you will either upgrade the products to eliminate the existing issues or discontinue the products entirely. By replacing them with new products of better quality, you can maintain your brand health. 
Also Read : How To Build A Digital Ecosystem For A Brand?
The Significance of Brand Health Assessment
Brand health measurement is essential to attain your business goals. Customers choose certain brands over others. The reason for this could be their changed perception about a particular brand. 
Family recommendations, online reviews, and influencers affect their choices. Yet, they also consider factors like brand awareness, reputation, and positioning in the market while shopping. Here is where brand health tracking helps! 
Suppose that you own a chain of restaurants. Some customers may feel elated about your food and services. Happy customers tend to share their experiences with others. Some may post their reviews on GMB (Google My Business), whereas others may add a review on Facebook. The positive reviews attract the attention of other customers and boost your online and offline sales. 
On the other hand, negative reviews and comments affect your brand health. People will not trust your products/services and may choose your competitors over your brand. 
The same rule applies to the B2B (Business-To-Business) model as well. If you offer corporate training, you can ask your current trainees to share positive experiences on review sites. It will help others reach your services, ultimately boosting your brand health and revenue! 
Key Metrics for Brand Health Measurement
You can measure brand health with social listening metrics. These are the key metrics for brand health tracking:
1. Sentiment Analysis 
Sentiment analysis means knowing what your customers think, feel, and say about your brand. One way to analyze the sentiments is by segmenting the customer feedback into positive, neutral, and negative sentiments. 
Sentiment analysis tools are available in the market. They track customer feedback and reviews automatically and save your time and resources. 
For example, a sentiment analysis tool may score the customer feedback/reviews based on their meaning. The neutral reviews will get a score of 5. Negative reviews may range from 0 to 4, depending upon their severity. Positive reviews will attract a score from 6 to 10, depending upon the level of customer satisfaction. 
NLP (Natural Language Processing) and ML (Machine Learning) techniques are used to automate the process of interpreting text messages. So, you don't have to measure every review/feedback by yourself. 
Now, the tool will calculate the final sentiment score after going through all the reviews. A score of over 5 indicates that your brand is healthy. Likewise, a negative score indicates that you must improve brand health by incorporating certain measures. 
2. Share of Voice
As a brand, you might be interested in knowing how much people talk about your brand compared to your competitors. SOV, or Share of Voice, is a social listening metric that calculates this as a percentage. 
It goes through all the online content (reviews/feedback/comments) to calculate the conversations that your brand dominates. It will then show the result as a percentage, along with the SOV of your competitors.
Using this metric, you understand whether your brand is popular among customers. If people do not talk much about your brand, you can analyze the strategies of popular brands. You can improve your SOV percentage by incorporating and fine-tuning their strategies. 
3. Brand Mentions and Volume 
Tracking brand mentions gives you a clear picture of your brand's online reputation. If your brand mentions are on the higher side, it reflects that customers are aware of your brand. 
Yet, only tracking the number of brand mentions is not sufficient. You must also use tools that dig deeper into these mentions and identify whether they are positive, neutral, or negative. So, brand mentions and volume are some of the key brand health metrics to track! 
4. Net Promoter Score (NPS)
You can measure brand health using a social listening metric called NPS (Net Promoter Score). It reveals whether the customers will recommend your product/services to their friends, family, and colleagues or not. NPS  is usually measured on a scale of 1 to 10. 
For example, ask the customers to rate 0 to 10 based on their likelihood of recommending your products/services to their friends and relatives. If NPS is higher, it means that your brand is healthy and strong. A lower NPS means you must employ better strategies to improve brand health. 
As a follow-up to this question, you may ask other questions to dig deeper into their reason for giving a particular score. It will highlight the areas of improvement and enable you to offer better products/services to your customers. 
5. Customer Satisfaction (CSAT) 
CSAT, or Customer Satisfaction, is a metric that determines whether the customers are happy with your products/services. CSAT is usually measured using a survey. You can simply ask the customers to rate your service or products on a scale of 1 to 10. 
Finally, add all the scores and divide the answers by the number of people who participated in the survey. Higher scores indicate a positive response, whereas lower scores indicate a negative response. 
If CSAT is low, you may upgrade your services/products and try to improve your brand health. If CSAT is high, you must try and maintain the level of satisfaction through consistent efforts. 
6. Influencer Engagement 
You must focus on customer engagement to improve brand health with social media listening. Collaborating with niche influencers is one of the best methods of improving customer engagement. Pick the influencers who have a significant influence on your target audience. 
Discuss your content strategies with them and come up with a great plan to advocate your brand/products. Influencers have a knack for creating engaging content that can increase your brand awareness and reputation. 
Influencer engagement is a metric that measures the engagement rate of the influencers. There are several online engagement rate calculators in the market. They evaluate the engagement rate based on the number of engagements an influencer's posts receive. It is usually measured as a percentage. The formula is given below:
Engagement rate = (Total engagements/Number of followers) x 100
A higher engagement rate indicates that the influencer creates engaging posts or content. A low engagement rate indicates that the influencer posts do not receive enough engagement. 
Also Read : How to Master the Art of Social Media Marketing Metrics
Techniques for Effective Brand Health Analysis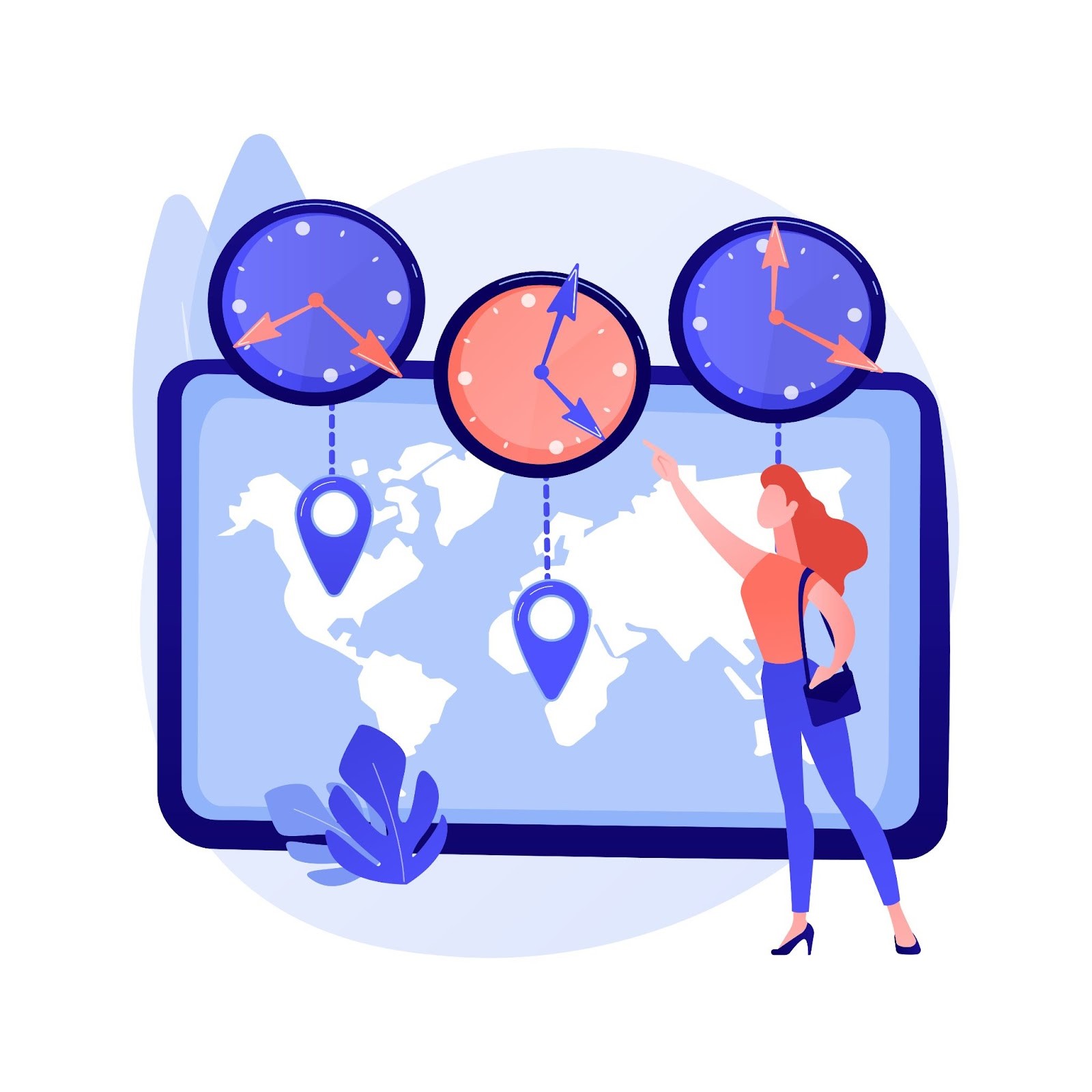 I have described what to track to measure brand health in the above sections. Now, let's discuss the techniques for effective brand health measurement:
1. Establishing Baseline Metrics
The first step would be to determine the key metrics you want to analyze your brand health. Brand awareness, perception, preference, usage, and advocacy are the key metrics when it comes to brand health measurement. 
These metrics can be measured together to determine customer loyalty, satisfaction, and demand for its products. Once the KPIs (key performance indicators) are set, you can start analyzing data from various sources to detect the positive, neutral, and negative sentiments linked with your brand. You can also use online surveys to obtain qualitative data from the customers. 
2. Tracking Trends Over Time 
Measuring brand health with social listening strategy is a consistent process. You will have to monitor the evolving market trends over a period. Brand awareness, reputation, and customer sentiments also evolve with them. 
By watching the changing patterns over a period, you can predict future trends using historical data. Predictive analysis models can be developed to predict how customers react in different situations. Using this data, you can manage your online reputation and take appropriate measures to maintain brand health. 
3. Competitive Benchmarking 
Competitive benchmarking allows you to compare your social media performance with your competitors. Various metrics related to brand health and productivity can be compared to understand your brand positioning in the market. 
You can use brand recall metrics to check whether the customers remember your brand when you provide them with relevant cues. Also, you can measure brand recall metrics and compare them with the brand call of your competitors. It is also possible to use social listening for brand recall measurement. 
For instance, you can determine brand awareness by tracking brand mention frequency in social media conversations. Comparing it with the brand mention frequencies of your competitors will highlight the flaws and strengths of your marketing strategies. 
By monitoring brand mentions in specific contexts, you can determine whether your strategies resonate with the audience or not. So, you may think of including brand recall metrics in your competitor benchmarking plans.
With competitive benchmarking, you can evaluate your strategies and products/services and compare them with those of your competitors. It provides you with insights using which you can identify the brand health and metrics to measure. It helps you identify your product/service lapses and adopt strategies to improve brand health.
These insights can be obtained by using this technique:
Finding your competitors

in the market.

Identifying the platforms on which they are active.

Evaluating their

social media strategies

and determining whether they work in their favor or not. 

Identifying lapses in your marketing plans.

Finding social media threats for your business. 

Benchmarking your marketing strategies with that of your competitors. 

Using data collected via benchmarking to improve brand health and strategies.
4. Identifying Emerging Themes
An effective method for brand health tracking is to find emerging themes through various data sources. Recurring topics, phrases, and words across various data sources are found using NLP (Natural Language Processing) and text analysis methods. Once you identify the themes, shortlist the actionable ones. Focus on those themes that can affect your brand health and perception the most. 
Suppose that you run an automotive brand. While measuring brand perception with social media listening, you find an increase in sales of electric vehicles. At the same time, the government is offering incentives for adopting EVs. The rise in the demand for sustainable transportation options is also evident from the data. 
From these insights, it is clear that customers are more interested in electric vehicles these days. You can use this actionable theme to introduce new EVs of your brand. Also, you can advocate how your brand focuses on implementing sustainable manufacturing practices. 
Unhappy customers may express their distress on social media. Their sentiments can be further escalated if you do not take the required action promptly. This can lead to a crisis that can damage your brand reputation. 
Brand health is directly related to your brand's online reputation. By managing reputation, you can prevent negative sentiments from getting triggered among the audiences. It will automatically improve your brand health and enable you to take the necessary steps to maintain it. 
Also Read : 11 Crisis Management Trends in 2023 for Enterprises
Utilizing Insights for Actionable Strategies
You can measure brand health by going through customer sentiments regarding your products/services or brand in general. However, these insights will be of no use if you do not build actionable strategies. Here are some tips I would recommend to utilize insights for actionable strategies:
1. Enhancing Positive Sentiment 
If the customers feel good about your brand and offerings, it is time to make them feel great! Highlight the positive reviews and feedback on your website. Utilize user-generated content to build impactful content strategies. 
For instance, you can use customer testimonials in videos that promote your product features. 
2. Addressing Negative Feedback 
Addressing negative feedback on priority will save your brand image. If a customer is agitated due to delayed response or faulty services, start by apologizing for the inconvenience. Take complete accountability and be transparent while offering resolutions. It will reflect your brand's customer-centric approach and concern for the customers. 
Utilize up-sell and cross-sell strategies while resolving negative feedback. It will increase product awareness and help to improve the conversation rates! 
3. Leveraging Influencer Partnerships 
Influencers are eager to collaborate with brands as it gives them monetary benefits. Yet, as a brand owner, you must be picky while choosing them. By using social listening tools, you can track influencer followers and engagement rates. It will help you pick the right influencers for your promotions and marketing campaigns. 
4. Tailoring Content and Messaging 
The customer insights you get while measuring brand health can also boost your content marketing strategies. Customers' different perspectives and preferences can be utilized to create tailored brand messages. You can find the relevant industry topics and generate impactful content ideas from them.
Conclusion
I hope you now know how to measure brand health with social listening tools and techniques. Social listening lets you adopt a proactive approach to managing brand reputation. Yet, you can also use it to respond to customer queries and complaints.
Brand health and customer experiences are interconnected. When you streamline customer experiences, it automatically adds a pound to your brand's might. The key is to choose the right platforms for leveraging customer insights and shaping customer experiences. 
Konnect Insights is an omnichannel customer experience management suite. Powered with social listening capabilities, it offers real-time insights into customer expectations, sentiments, and preferences. So, you can also use it for brand health measurement. 
With data management apps, it lets you manage customer data and use it for building effective marketing strategies. Check Konnect Insights today and explore how it can be a game changer for your business!