Social media has become an essential part of our lives over the last couple of decades. Social media allows people to interact with others and share interests or personal information without phone calls or significant face-to-face interaction. It can be utilized to spread information and grab a massive following of customers, but how can businesses use social media?
Social media is an increasingly important part of many businesses because it allows them to stay up-to-date on what their customers are interested in and find new ways to market themselves. It also allows them to monitor their competitors and gain valuable insights into the type of customer they need to serve.
Social media has revolutionized how people communicate, especially in the business world. A person can post a photo, "like" a status update, or comment on a blog post without even having to exit their home or office. It's not just for personal use; employees want to attach themselves and their corporation's brand to it. Suppose your employees follow you on Facebook, Twitter, Instagram, or any other social network. In that case, it is much easier for them to find information and communicate with you through that platform while avoiding interrupting your work time.
Why do brands prefer to reach customers through social media?
Increase brand awareness.
People can't become your customers if they don't know about your business. You can reach a broad audience using social media, thereby increasing your visibility. Major social networks allow you to create a business profile for free, so you have nothing to lose. Most of the world's population uses social media platforms like Facebook, Instagram, and Twitter. Businesses can use these platforms to reach new customers.
Social media isn't just for connecting with people you already know. There is no doubt that Instagram is a valuable resource for discovering new products, with 83 percent of users reportedly doing so.
However, social media platforms can overwhelm consumers because of the constant stream of brands promoting themselves. How can a company make its content relevant with so much content available?
Plan your social media strategy according to what you hope to achieve through social media. Are you interested in attracting new customers? Are you hoping to attract more local shoppers? It is vital to keep your social media strategy specific in order to determine which channels are most appropriate for your business.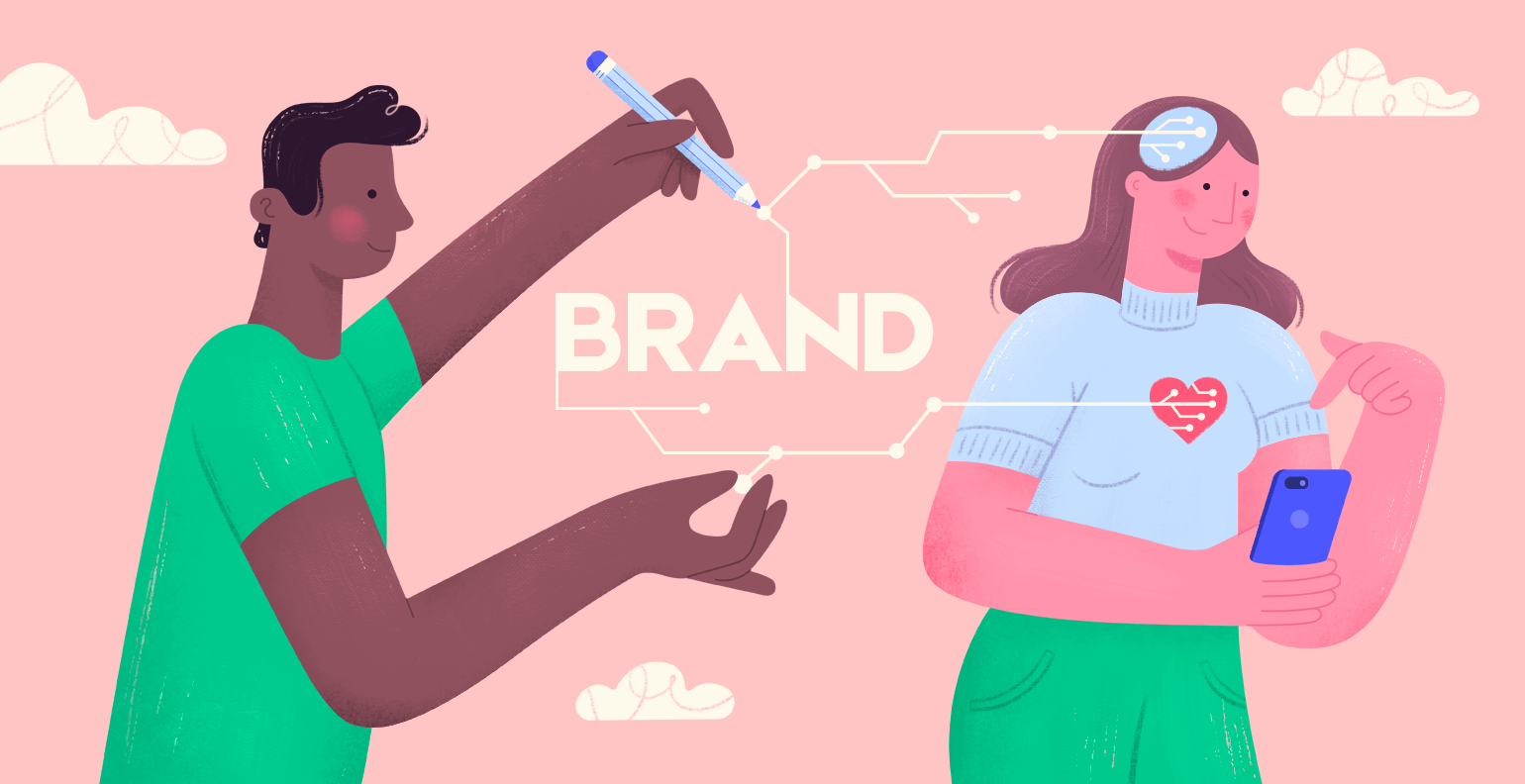 Communicate authority
Businesses are becoming increasingly discerning and savvy about which customers to support. People will browse your website and social media before making a decision.
How will they find information? Will they find an empty storefront or a wealth of information? By building a solid social media presence and posting valuable content frequently, you will increase your brand's authority and demonstrate your business's trustworthiness, knowledge, and approachability.
You can demonstrate your expertise by writing articles about your expertise or by expanding on your company's mission. Providing potential customers with information about your business's offers and values will build confidence in your company.
More inbound traffic
You will only be able to attract customers if you market your business on social media. The exact keywords you already rank for are likely to be searched for by people familiar with your brand. You will have a more challenging time reaching anyone outside your loyal customer circle if you don't use social media as part of your marketing strategy. You can acquire new customers by adding social media profiles to your marketing mix and posting content on each of them. Social media attracts people with a wide range of backgrounds and behaviors.
There is no one-size-fits-all when it comes to people's needs and their thinking styles. When you syndicate your content across as many platforms as possible, you will be able to reach these individuals organically. A millennial, for example, may use a different social media platform to search for your website compared to someone older. Using social media to market your business lets you reach a broader range of consumers globally.
Humanize your brand
Social media is a powerful tool for creating meaningful relationships (aka meaningful relationship moments). Let your followers know who makes up your company, show them how your products are being used, and also inform them how customers are benefiting.
The foundation of trust is authenticity. Ultimately, trust builds marketing receptivity and drives new business. It's best to get real on social media! Put the interests of your employees and customers first by demonstrating how you embrace your brand values.
Encourage engagement
Promoting a pair of shoes on social media can sometimes receive several likes, comments, and shares. You can even ask strangers what they think of the shoes, if they have received them, how long delivery took, and how they liked them. Through social media, customers and brands are able to interact instantly, build relationships, and maintain loyalty to one another. It is challenging for some business owners to adapt to the rapidly changing social media environment as it constantly releases new features.
Don't be afraid to try new ways of connecting with your audience; be willing to learn as you go. If you want to give customers a behind-the-scenes look at your office, you might want to post Instagram Stories. Then, you can hold a quick Facebook Live Q&A. You'll learn your followers' preferences over time.
A smartphone, tripod, and good lighting make it easy to produce engaging video content for social media. Check your Internet connection or hotspot speed before you go live to ensure there are no delays.
Increase website traffic
Social media posts and ads are the best ways to drive traffic to your website. When you publish a new blog post or website, sharing it on your social networks is a great way to get readers.
You can also showcase your expertise, increase your visibility, and drive traffic to your website by participating in social chats. Ensure your social media profile includes your website address, so people can easily find out more about you.
Higher conversion rates
Increased visibility increases conversion opportunities for your business. Visitors may arrive at your company's website from a blog post, an image, a video, or a comment. You can humanize your business through social media marketing. A brand becomes more personified when it shares content, comments, and posts status updates on social media. A person is more likely to do business with another person than with a company. According to 51% of marketers, developing consumer relationships results in increased sales. If you make a good impression on them, it is more likely that a visitor will think of your business when they need your product or services.
Boost sales
Social accounts play an essential role in your sales funnel, which is how new contacts become customers. In the future, social networks will play a more critical role in product search and eCommerce as social media use increases and social sales tools evolve. Social marketing efforts should be aligned with sales goals now.
Better customer satisfaction
A social media platform is a tool for networking and communicating. These platforms are essential for humanizing your company by giving it a voice. You should provide personalized responses to your customers when they leave comments on your pages. By acknowledging each comment, you demonstrate your commitment to providing the best possible experience for your visitors.
Improved brand loyalty
Most businesses aim to develop loyal customers. Engaging with consumers on a regular basis and building a relationship with them is crucial since customer satisfaction and brand loyalty go hand in hand. It's not just about introducing products and running promotional campaigns on social media. Customers view them as a channel for direct communication with businesses. Millennials are known for their brand loyalty. According to studies, brands that directly interact with their social media audience are 62% more likely to gain loyalty. Businesses must use social media marketing to reach out to these technology natives.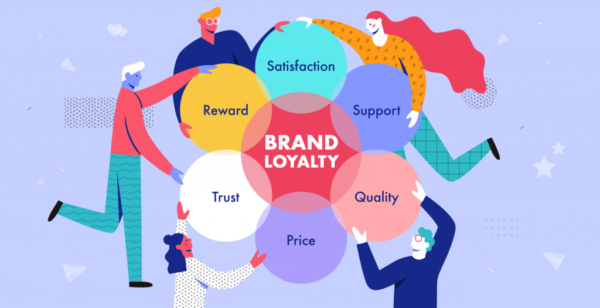 Choosing content for social media
User-generated content
Social media marketing allows you to get others to work for you. You can take advantage of fans and followers who use your products; post reviews or tag your account in photos. Make sure to ask permission from the original poster before using its content. Be sure to credit the original account when you share the information and mention the contributor by name. If you want to share via Facebook or Instagram, you can use the "share" features in those apps. Sharing a post with your own account usually requires that the original post be public.
Videos
Do you know that an average social media user watches 16 hours of online video per week? Almost every social media platform features video content, but the following top the list:
➡️   IGTV for Instagram
➡️   Social feeds
➡️   Social stories
➡️   Snapchat
➡️   TikTok
➡️   YouTube
Linking to video content is an option on most platforms. Video can be used to share product demonstrations, interviews, advertisements, and event recaps.
Stories
A feature introduced on Snapchat, which then spread to Instagram, is now available on almost every social media site: stories. The purpose of stories is to share anything, whether it is feed posts, quizzes, or threads. Almost everything you post on social media could also be included in your story. Most platforms limit the lifespan of content to 24 hours, which makes these features seem exclusive.
Product photos
Demonstrate what you have to offer to convince people to buy your products. You wouldn't use plain, basic photos for an e-commerce product listing if you shared products on social media. Consider taking your products outside or setting up a fabulous backdrop. Instagram is a popular image-based site for using this method. Viewers may recognize a page aesthetic as they scroll through your feed if you curate your photos accordingly.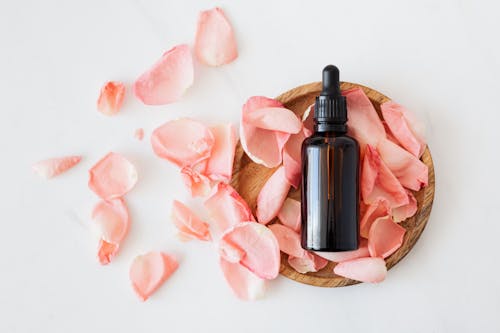 Previews or teasers
We all love sneak peeks at new or exclusive things, right? Let people know in advance what big news or new products are coming. Be sure to get permission from the organization before sharing any previously unreleased materials. There are no limitations on how and where you can share previews. The Stories feature or a photo might be used, depending on the type of announcement.
Memes
The use of text-based memes, as well as visual memes, is a popular way for brands to create content. Pop culture references and social commentary may be included, depending on their format and content. You may be able to make your brand appear relaxed on social media by using memes that appeal to the sense of humor of your audience. Additionally, people enjoy sharing memes, which can increase engagement on your page.
Your brand can benefit from existing memes or modified memes. You should, however, be aware of a meme's history and context before using it in your marketing, since some memes have double meanings that may seem rude or offensive.
Blog posts
A blog post is often shorter, more relaxed, and less time-consuming than an article on the internet. After your company publishes a blog post, you can share it on social media. This can increase readership and engagement. Interacting with trending topics online and engaging your internet community in conversation may be especially useful when sharing blog posts.
Behind-the-scenes content
Using social media to your advantage can help you leverage the building and creation process. Images, infographics, and videos are all excellent ways to share behind-the-scenes content. Make a mini-documentary about how your products are made, or show your team getting ready for events. Short-form platforms such as TikTok, YouTube, Instagram, and Snapchat are popular places to share this content.
Wireframe Social Media Strategy To Win Customers
Wireframes are blueprints for website page layouts. An interactive wireframe defines how front-end technology content (copy, images, videos, and interactive elements) is arranged and how they interconnect.
In wireframes, the content hierarchy is prioritized, and the layouts communicate what they are meant to express to consumers. The user experience and usability are both defined at this stage.
The wireframing stage is considered by many to be the beginning of the design process. Such an approach is not appropriate. Consider it the final step in the planning process. A more serious approach is taken to wireframing with this mindset.
Bringing the plan to life visually is exciting when the design phase begins. When wireframes are a part of the design, they become rushed and are considered a nuisance, keeping retailers from the "interesting" part.
Creating wireframes becomes the visual backbone of the digital strategic plan and is a valuable reference point for all teams involved.
Use social media strategies to win customers.
Work with influencers
B2C fashion brands and specialized B2B companies making bespoke widgets for farm machinery have influencers, regardless of their industry. The real challenge is identifying and establishing relationships with those influencers. If you want to become familiar with their posts, start by liking and commenting on them. Engaging with influencers and building relationships is the key to building your brand and social media accounts.
Develop affiliate partners
Affiliate programs come in various forms, so it's up to you to choose one that works for you. If your followers share your products with their followers, you can use referral codes to reward them if they tell their own followers about your products.
Run competitions
You can captivate your audience on social networks with competitions, but you should wait until your brand has established itself before you run one. Your competition will get off to a good start if you have plenty of followers already. Furthermore, it will ensure that your brand comes across as legitimate rather than fake.
Go live
Facebook, Instagram, and YouTube all allow you to go live. Making live content work for you is about figuring out where your audience spends their time and how to make that platform work for you. In addition to hosting live performances, webinars, and other educational virtual events, live video can also be used for Q&A sessions. Learn what types of content and approaches work best for your audience and how to engage them.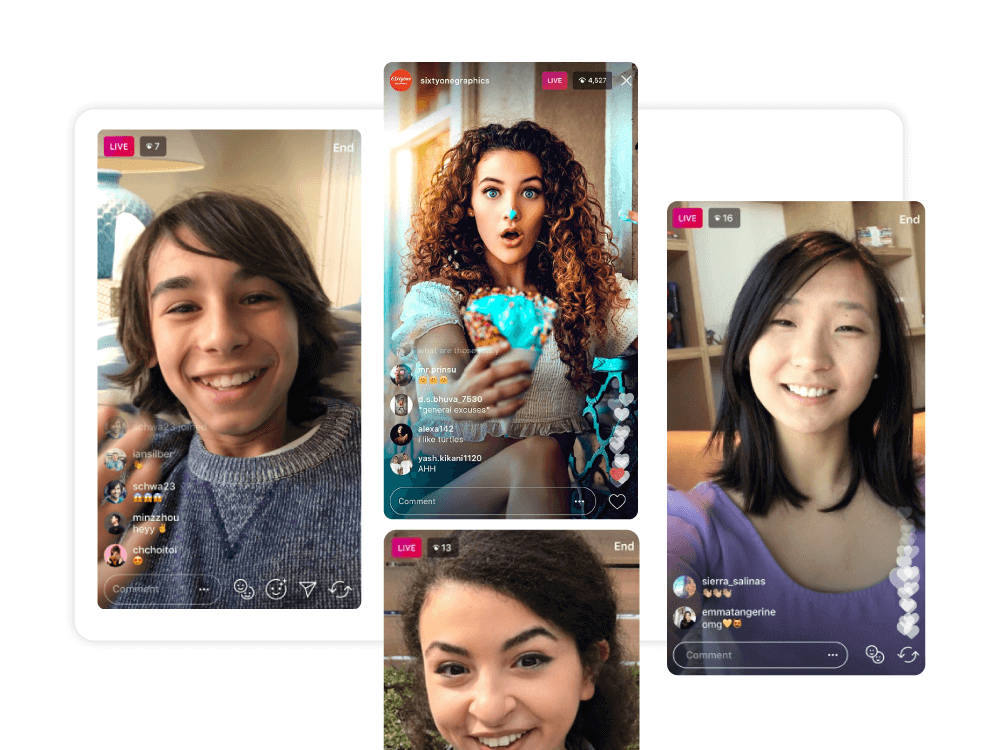 Use stories
The reason, Facebook, and Instagram copied Snapchat's self-destructing stories for a reason: people like them. So, you're neglecting one of Instagram's most powerful features if you're not posting stories.
Your Instagram posts will remain on your profile forever, allowing people to view them whenever they choose. A lot of updates within a short time frame can also appear spammy. Your target audience can be reached more frequently through stories without overwhelming them.
Run ads
Having so many details about their users, social networks enable you to create highly targeted advertisements with granular targeting capabilities. It's definitely worth the investment, but you'll need to set aside a little budget.
Think about it in this way: spending time and money to create social media content, why not invest a little extra budget to make sure people see it? If your social media marketing budget is tight, spend at least 10% on advertisements.
Learn from analytics
It is almost impossible for brands not to have access to analytical data on social networks. Using that information will help you develop a more effective social media marketing strategy.
Analytics can provide you with many insights, such as followers, reach, engagement rates, and whether your target audience turns into customers or just browses your content. Analyze how your marketing campaigns affect your analytics over time.
Use the gig economy
As the gig economy grows, an increasing number of people are earning a living through freelance sites, often while traveling. Your brand will benefit because you won't have to hire full-time staff to produce high-quality content for social media and your website. Many freelance creatives are available, including graphic designers, copywriters, filmmakers, and others. The process is usually cheaper and more efficient and does not leave you with idle salaried employees.
Always experiment and evolve
Finally, you can't afford to remain static with your brand. Through content creation or becoming a quick adopter of promising new technologies, innovation plays a vital role in your business. The general rule is to experiment with new approaches 10-20% of the time during any given time period.
Make sure you monitor your metrics to determine how your experiments are performing and concentrate more on what is working and less on what is not. A steady but slow pace of evolution is what it's all about.
Build honest business relationships
Like a local business owner getting to know his customers, starting to refer to them by name, and remembering their orders, the concept here is similar. People are more likely to return if they are satisfied. In coffee shops, the barista probably greets you with a smile whenever you return. Social media strategies are all about building relationships.
Rather than trying to sell directly to people, you should build relationships with them over time by creating content. You'll have an established audience waiting for your every word before you realize it. Reach out to 3-5 new people every day to start.
Know your audience
If your social media strategy is successful, you must know your audience. Understand your audience, their interests, what content they are interested in, and how you can help them. Creating content for your audience is easier if you know who they are. In essence, marketers must show the right message at the right time to the right person, following the #R3MAT method.
When you can, spread the word
Although we're not saying that you should share everything you see, you should make sure everything you share adds value, whether that is just entertainment or something relevant to your target audience.
Therefore, sharing content frequently and consistently is a good idea. When you open a Facebook or Instagram account but do not post anything, you can cause more harm than good. Your brand will appear out of business, which leads your audience to lose interest.
Invest in marketing tools
Last but not least, avoid trying to handle everything yourself. In order to create an effective social media strategy, you must invest in tools, including Facebook ad managers and popular hashtag analysis tools.
In most cases, free trials with limited functionality are available for tools like Konnect Insights. Make sure you don't shy away from spending money, whether it's on tools or Facebook ads. Making money requires spending money.
Conclusion
Running a few marketing campaigns is not enough to succeed on social networks. When used correctly, social media can play a significant role in your business, from recruitment to customer service. A similar trend is also occurring in our professional lives, as social networks become increasingly integral to them. As a result, social networking should be a vital part of your business strategy to achieve an edge over your competitors and future-proof your brand.