The financial sector has seen significant growth over the past years, and this growth can be credited majorly to technologies, processes, and practices that have challenged traditional banking. As the banking industry continues to evolve, predominantly into a customer-centric, digital-first landscape, with mobile and online banking becoming an increasingly intrinsic part of the system, there has been a radical paradigm shift in the way banks have approached their business. 
In this modern age of digital banking, customers are in the drivers' seat and are calling the shots not only for the banks they prefer to associate with but also for the kind of product and service offerings they are looking for. Though this seems to be a challenge, the biggest advantage of this shift is the availability of data that has stemmed from the virtue of being online. Various online channels including social media networks are brimming with conversations, opinions, and feedback regarding various aspects of the banking industry. This gold mine of data is all that needs to be tapped into and processes to derive actionable insights for banks to hone their businesses to meet customer expectations, sustain and grow.
Social Listening is proving to be an efficient way of factoring in users' (including existing and potential customers) conversations primarily across social media platforms due to the magnitude of communication happening there, as well as other relevant online channels. Getting hold of this data using an effective social listening tool and then analyzing it further for decision-making is enabling banks to create and offer the right products and services while ensuring an enhanced customer experience. 
This whitepaper sheds light on how social listening is proving to be essential for the banking industry.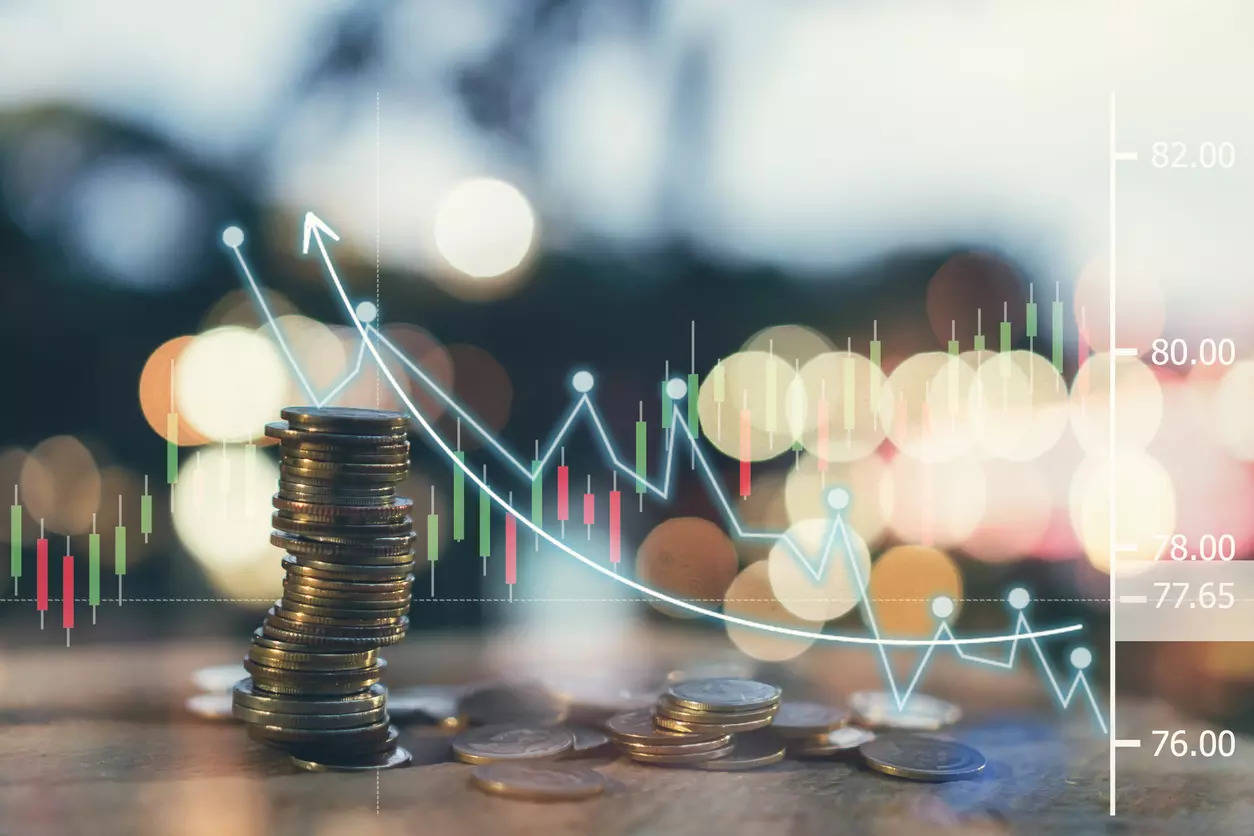 Defining Social Listening
Social listening is the method of checking the conversations that are happening on social media and other relevant platforms by users including prospective and existing client insights and understanding their sentiments regarding the brands, their products and service offerings, and the industry at large. As shown above, it understands the insights as per general related and unrelated conversations on social media platforms, websites, feedback forms, chatbots, and other methods. Companies understand the emotions and general trends in a society broken down by demographics, regions, education, and various other parameters. While Big Data is being talked about in terms of intelligence, such insights make a large chunk of social listening. Social Listening helps in reputation management, social CRM management, response management, and having a conversation summary for analytics and decision making. 
Social Listening is the inherent method for marketers to get close to the common opinion of the consumers about their brand. It starts with social monitoring on various metrics but goes beyond the measurable parameters and gauges the 'sentiments' of the users pertaining to your brand. 
Social listening is not about marketing endeavors but actively making an effort to not be caught off guard. It means monitoring certain keywords, talk, and mentions of your brands, product mentions, features, complaints and positive feedback, and any other aspect pointing to your brand. 
Social Monitoring – an important aspect of social listening has become an intrinsic part of today's psyche and a method of collecting insights for social listening. While people use social media, websites, forms, and interactive interfaces for various things – entertainment, information, and to stay updated. On the face of it, social media (a large chunk of social listening) started out as a flimsy excuse for networking. However, with time you can now find all brands (big or small), from various industries and regions having a presence on various social media platforms.  
Social Listening delves deeper into the reasons why people do what they do through their online chatter and online behavior which translates into offline actions as well. Social listening is utilized to address many aspects of a brand, including customer complaints, the trend in customer sentiments, reviews around its products/services, managing crises, etc. Social listening's effectiveness is in constant engagement and responding via various channels of association with the client. 
Social listening can even help you track responses to directly enumerate the effectiveness of your marketing campaign. The tools will help you listen, track, and monitor conversations on the platform and use the same for better marketing strategy and to connect with the customers.
Major Benefits of Social Listening
Social listening delivers enumerable benefits that are authentic and honest. 
Product/Service Enhancement
– Social listening helps the management gain helpful insights into the customers' demands, views, interests, behavioral trends, and sentiments, essential for developing or enhancing a product or improving a service offering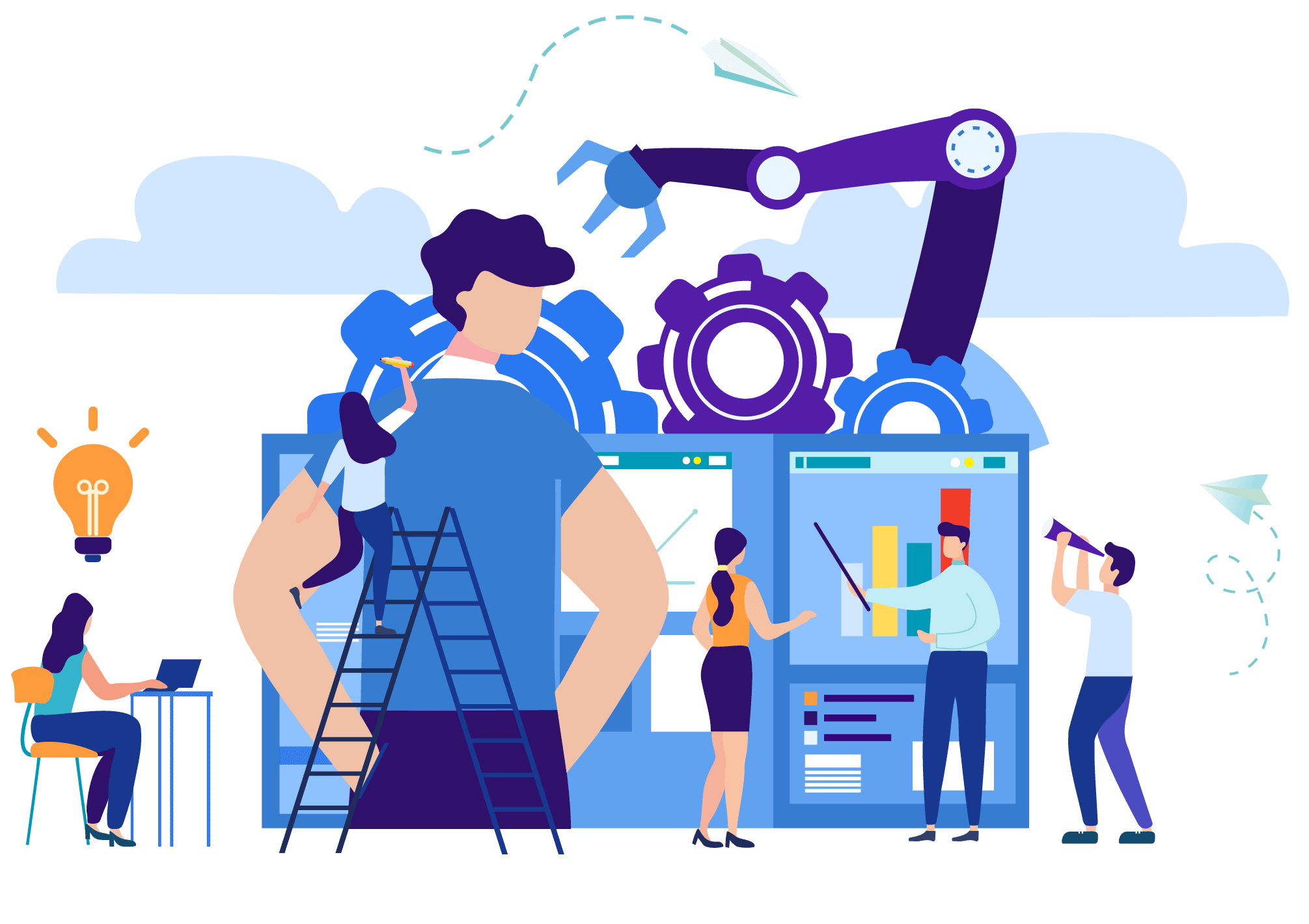 Marketing Strategy
– Social listening enables creating an effective marketing strategy such as planning campaigns and communicating content that will further help in increasing sales.
It returns veritable and noteworthy knowledge that brands can utilize to enhance their sales technique.
Reputation Management
– Brands use social media to ceaselessly highlight their communication to construct brand image and reputation on different social media platforms like LinkedIn, Facebook, and Twitter by connecting with the users effectively.
Social listening hypothetically is considered as working with two hands. On the one-hand measure, the content's performance; the targeted client sees the content and their reaction to the content. The second hand is entrusted with the job of listening to the demand of the clients, which also helps the bank in the development of future products and services.
Social listening helps banks in creating awareness, and contemplation, and helps customers in making decisions to avail of the services and purchase the products. Due to such ease of getting consumers' reactions to various products and services, banks resort to Social Listening tools for better marketing results and connecting with the customers.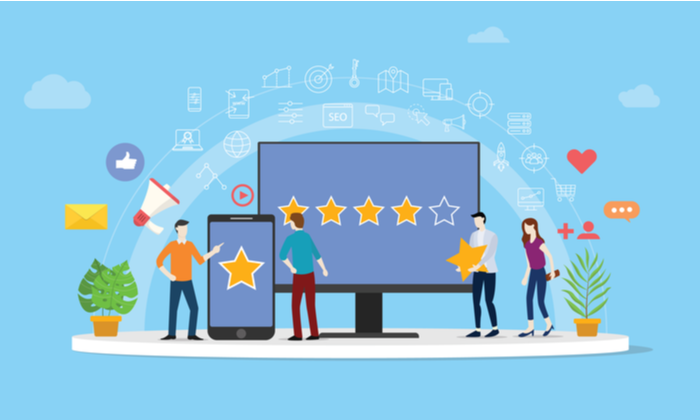 Social Listening and Banking
Banking is one industry that is regarded as complex and a necessity for everyone. While the functionality of banking may be complex, banks are now making inroads with various forms of engagement. 
With push sales in the backseat, inspirational sales and logical sales have been at the forefront where social media strategy for banks is concerned. It enables companies to reach out to far and wide corners of the world and give out their brand message. 
The number of complaints in the banking industry is recorded by various sources –
The Banking Ombudsman Scheme (BOS) is an important source of all grievances for different banks and they can get clarity on the exact number of complaints, the types of issues, and frequency. Banks are also mandated to have an internal ombudsman where clients can directly put forward the deficiencies in services – banking, debit/credit card, penalty or fees charged, and any other complaints. These are the last points of complaints for customers and banks have to be smart and nimble enough to catch these before such issues reach the ombudsman. Thus, the need for a social listening tool for a bank is of paramount importance.
Did you know that 91% of unhappy customers never return to your product? How can you reduce this number? SOCIAL LISTENING.
Social listening tools such as Konnect Insights utilize various keywords to pull out information from the worldwide web allowing you to view information specific to your brand, product, competitors, topics, etc. It empowers brands to listen and garner insights across websites, product pages, social media platforms, news feeds, forums, etc. 
Banks can easily identify the type of customer, type of commentary, and conversations happening. Out of this, social media is the largest chunk of information gathering. With social media users rising worldwide from 0.97 billion in 2010 and predicted to go to 3.09 billion in 2021, it has become a method of choice for social listening. It is, by far, one of the most popular activities online. Thus, it is only natural that it has moved from being a leisurely activity to that a functional and informative one. 
Companies across industries such as banking are looking at ways to leverage this habit into a useful one. Marketing has found a natural voice in social media interactions and different methods of finding the right customers, hearing what they talk about and feel about your brand is the key. The banking industry has been trying to understand consumer behavior with regard to waiting time, query resolution, and by engaging with them. 
While banks use direct channels like email, face-to-face interaction, and bank circulars for communicating their products and changes, they need a channel for feedback. Social listening consolidates all the online channels for banks and ensures they have an ear to the ground. The banking industry, with the help of tracking mentions of the brand, constructs a picture of clients' perceptions of the brand or product. It helps the banks administer and screen the events or discussions in real-time so as to act quickly in case of crises. 
The banking industry is opting for social listening tools as it not only helps them track conversations and reactions happening around the brand, products, and industry but also assesses the performance of the existing social media channels of the bank.
Social Listening Leverages Social Monitoring
Example of How banks have utilized Social Listening –
A leading U.S bank had been unsure of its cold calling data and wanted to directly see the change in demographics. Utilizing various social media platforms and offline walk-ins, it realized it had to break its service offerings as per age groups and demographics – Women, Women Entrepreneurs, and millennials apart from the regular middle-aged and earning demographics it had been aiming at. 
It started designing campaigns for feedback via social listening tools and recognized the issues from such people. They had specific requirements which were not being addressed. Thus, the banks ensured to tap these growing segments by customizing their offerings per their needs.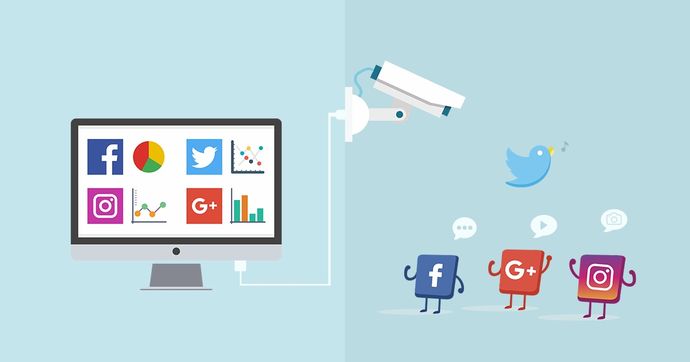 While the above example considers social media inputs, there are a number of sources of information for social monitoring and listening.
Proper usage of social listening tools is a blessing. A dashboard is a setup for the listening process instead of keeping an eye on every social media and online platform separately. The panel is set up to monitor each social media platform (YouTube, Facebook, LinkedIn, Twitter, etc.) along with other platforms, websites, pages, customer forums, etc. where your brand might be mentioned. This ensures authentic results, timely response management, improved campaign performance, and efficiency in the teams.
Konnect Insights
shows the banking-specific conversation buckets you can create to get the right information and assign it to specific teams in a timely manner. Investment in social listening entails not just opening social media channels and creating active conversations or engagement but following the steps that will take you to insightful and creditworthy brand-building initiatives. 
Social Listening Examples
As people are becoming more digitally active, they are getting more dependent on social media and search engines for their day-to-day decisions. Be it personal or financial, people are trying to get the best out of everything.  Information and awareness of brands, products, and services is the first way. The second way is the comparisons and reviews of various services when making a final purchase decision.
The finance sector needs to engage its audience to increase brand popularity and maximum outreach. Here are a few simple ways to strengthen the bond with the customers by making use of social listening: –
Uncovering Economic Trends in Social Listening
– While it is difficult to monitor various tools separately, social listening helped the European Central Bank to find 'economically significant' predictions across social media channels for the international stock market. Social platforms like Twitter which have become the buzz place for major movers and shakers of the economic world showed various trends unearthed that banks could use. 
Always Focus On Customer Service
– Banks have to face large volumes of queries. By focusing on complaints or feedback through social listening, banks can establish that real connection with the customers and address queries instantly. Accounting for all the related details, banks provide quick responses, thereby satisfying the customer's needs and aspirations. 
Barclay Bank got itself prepared for 12 months before launching its Twitter account in 2010. They intended on providing timely customer service and help to all the people. The implications of their readiness proved successful and, in 2015, the bank launched a dedicated Twitter account for all the customer-related inquiries @BarclaysUKHelp that runs 24/7 and has more than 20K followers. 
Important metrics from their various digital touchpoints such as websites and social media handles keep them on top of various feedback on service quality, sales metrics, buzz, and stories around their brands.
Avoid Crisis Situation from Emerging
– Banking industry is a real sensitive one and has to face daily serious issues and queries while dealing with the customers. By classifying the queries and conversations by categories, banks can assign the respective tasks to an efficient set of people. Banks can address the negative comments or remarks on its page through social listening and can resolve the issues effectively. Banks can also leverage social listening skills to manage their reputation and connect with their users. By opting for a social media management system banks can have centralized control of all the corporate social media accounts. Combining the online and offline data inflow analysis will give the best results for social listening.
How Konnect Insights Pioneers Social Listening
Every brand conversation happening on the web and social media is important. It creates a perception in the minds of the reader, a consumer, or a buyer who makes purchase decisions based on these conversations, reviews, or ratings. Konnect Insights is a comprehensive social listening and analytics platform that easily enables tracking of all these conversations. Built on Big-Data technologies Konnect Insights ensures seamless listening of all necessary conversations along with sentiment analysis. Further, using Konnect Insights APIs social data of the customer such as tweets, posts, and comments inside the CRM to ensure a single view of customer data for response management. Using actionable charts and customized dashboards, the tool enables decision-driving analytics as well as easy reporting. Konnect Insights also makes social media management easy with the publishing feature within the tool.
The marketing team of the bank can analyze and use the data to connect with the sets of potential customers and their needs, to accordingly serve them ads regarding the banks' products and services. The ads can be customized on the basis of location and demographic details based on the data acquired from social listening. 
Indulging in a conversation about the bank and industry, across all the online channels, can help the bank to gain insights into how the bank is being viewed in the market, how the products and services offered are performing, and possible growth opportunities. As shown below, you can choose various platforms and handles to monitor. This will help in the classification, monitoring, and response management.
Konnect Insights uses social media platforms with Big Data enhanced volume analysis which collects and organizes insights. Konnect Insight offers a machine learning-enabled and NLP (Natural Language Processing) based tool which ensures highly automated insights with an inbuilt function for sentiment analysis. The tool takes into account various brand measures, social media monitoring, and campaign reports. It also accounts for intricacies of the media type and various user demographics and classification for ease of data mining and reporting. All these insights can be used to build strategies with various layered nuances. Users can monitor conversations on online channels using Boolean queries with unlimited keywords, and leverage the multiple dashboards to gain insights into the brand's social channels and of its competitors. 
Conclusion
It is established that online is going to be a major part of the banking industry in terms of both magnitudes of data availability and the influence of that data directly on the business. Social Listening is one of the most viable techniques to get the data, focus on the relevant data, and then use that data to get actionable insights to enhance the business, primarily in terms of branding, marketing, sales, and customer service.
To optimize the effectiveness of social listening, ORM, social CRM, and analytics, having the right tool that has been tried, tested, and used by industry leaders in the market is essential. Konnect Insights is a proven social listening and analytics platform, which works on the principles of Big Data and AI, and has been constantly trusted by financial institutions and leading brands across industries.