If we look around, there are several brands such as McDonald's and Tesla, to name a few, that take consumer opinions very seriously. They also hold a special place in the heart of millions who are their ardent followers and look up to every step they take.
What makes them so unique? Probably the reason that they believe in social listening and imbibe the changes that it demands at the earliest. Your business needs to take note of the conversation that is happening around your brand, the competition, and the industry, in general.
Half of the people on the planet are on social media in some form or the other. If brands use the requisite tools to harness their conversations, it will give them enough 'anatomical' data to understand what they can do to improve engagement and drive more customers to try their products.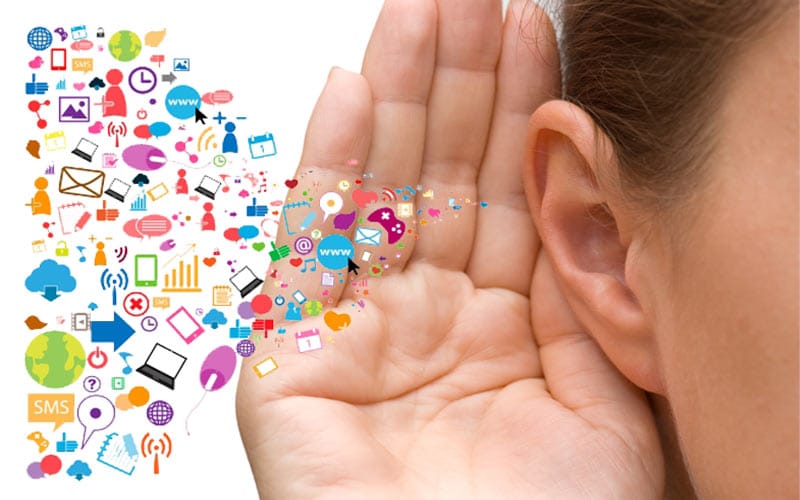 Examples of social listening by brands are in abundance. The most recent we came across was about our beloved Netflix series, The Witcher, an answer to The Game of Thrones. Even though the first season was a success, there was general concern amongst the viewers about the introverted behavior of the lead, Geralt, played by Henry Cavill.
These reviews from the audience made Lauren Schmidt Hissrich, the Netflix boss, take note of the same, and she has revealed that Netflix will be addressing them in the new scripts for the upcoming season. There are innumerable examples of McDonald's making changes, such as banning paper straws in the UK or bringing back Szechuan sauce due to fans' requests. What happened next? The demand exceeded the supply for the latter, and they had to issue an apology for the shortage of stock.
But generating relevant analytics from social listening is not easy. You have to keep track of every online conversation that is going on around your brand or the industry. More often than not, people won't tag you in such discussions. You cannot keep aside your business and try to keep track of every single instance, manually.
You need a tool that can comprehend your requirements and give you a birds-eye view of all that is taking place.

How does the social listening tool work?
Social listening is much more than collecting all that we have in front of ourselves. We talk about how social listening makes us more aware of our surroundings and gives us more legroom to react earlier than usual. 96% of unhappy customers won't tell you that they are hurt, but are more likely to tell 15 friends about their not-so-positive experience.
The right Social listening tool brings that information to you and pushes you to find a solution to the grievance. Tesla's head, Elon Musk, as everyone knows, is one of the most dynamic personalities on social media sites, especially Twitter.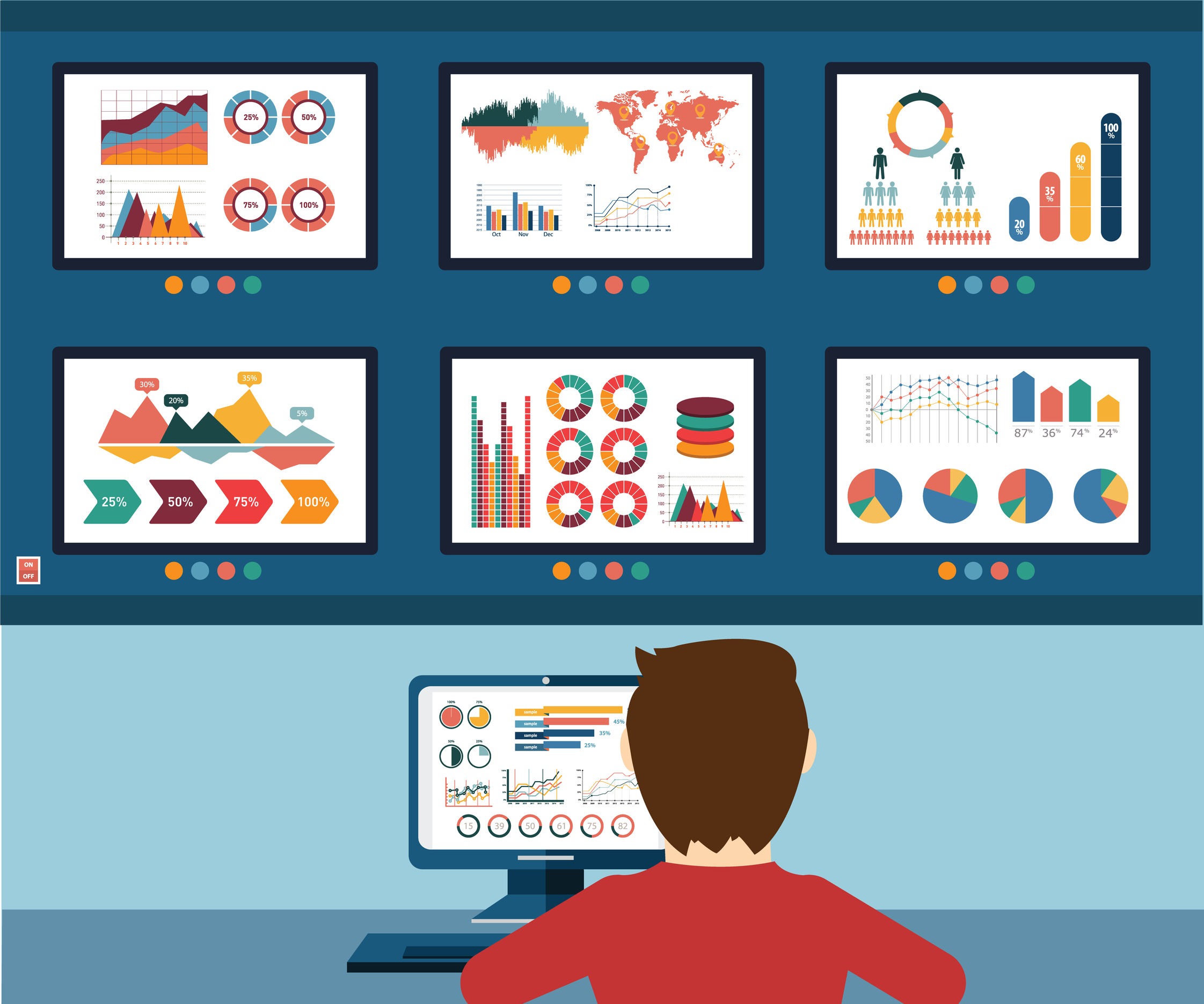 In December 2016, one of his customers tweeted that there are people who leave their fully charged cars at the charging stations. He got back to him and ensured that it is a genuine concern, and they are looking to implement a solution for it.
Social listening tools crawl into virtual spaces, such as blogs, community forums, review sites, and everywhere else where they can find information about the keywords and phrases in focus. They collect it all and accumulate them to analyze and draw actionable insights for your brand.
Points to keep in mind while choosing the right social listening tool for your brand
As per Moya K. Mason, there are more than 300 million people trying to start over 150 million businesses globally. If there were no social listening, you would have never known it. It also means that you will continuously have to be on your toes to sustain and steer ahead of the competition.
The primary task of a social listening tool is to analyze the conversations around your brand. But it does a lot more such as allowing you to react to crises, manage your reputation, competitor analysis, customer management, find the right influencers, etc.
Finding the right social listening tool can be an Achilles' heel for most brands. It is essential that it ticks all your boxes and comes within your allotted budget so that you don't run haywire and look to switch to a new one every few months.
So how do you figure out the right social listening tool for your brand? Here are all the probable considerations that you can keep in mind –
Platform coverage
As we have already mentioned in the beginning, social listening is not about gathering information from one or two sources. It is about collecting as much as possible and from every source available online.
Similarly, Twitter is open for all, but restrictions on APIs limit how much they can crawl. There are two concepts – Firehose and Decahose. The former allows complete and real-time access to 100 percent tweets, whereas the latter follows the sampling method and allows a maximum of random 10 percent data for crawling.
After all of it, decide if you need to keep track of what the traditional media sources are talking about your brand. Once you have your bases sorted, check if the social listening tool you are going to select is offering everything essential for your brand.
Data coverage and latency
What does this mean for your social listening endeavor? People upload billions of images daily on the net, where they don't mention the requisite brand it relates to most of the time. It means that you will need a social listening partner who scans written content and images that refer to your brand.
Covering more data will let you keep a better eye on your brand health and share of voice. An excellent social listening tool will collect your stats and stack them against the competition. It offers insights about mentions and reaches. Much such software has its benchmarks where they let you put your data against the best to understand the growth in real terms.
In a fast-paced world, can receive customer responses that need immediate attention after a week be of use for you? People today expect replies to their queries within minutes, let alone hours. If you put yourself in the shoes of a consumer and post any issue that you came across while using any product, how long can you wait for the response?
It is why you need a tool that can send over data in real-time to your team.
Detailed analysis and reports
When we want to excel over our competitors, it will only take you that far if you depend on generic reports. You will need a comprehensive assessment of what is working and what is merely wasting your time and effort.
Visualizing data is another avenue where you can understand a relatively complex set of data in comparatively lesser time. It is normal to come across trend lines and word clouds, but some other reports are provider-specific and can act as game-changers.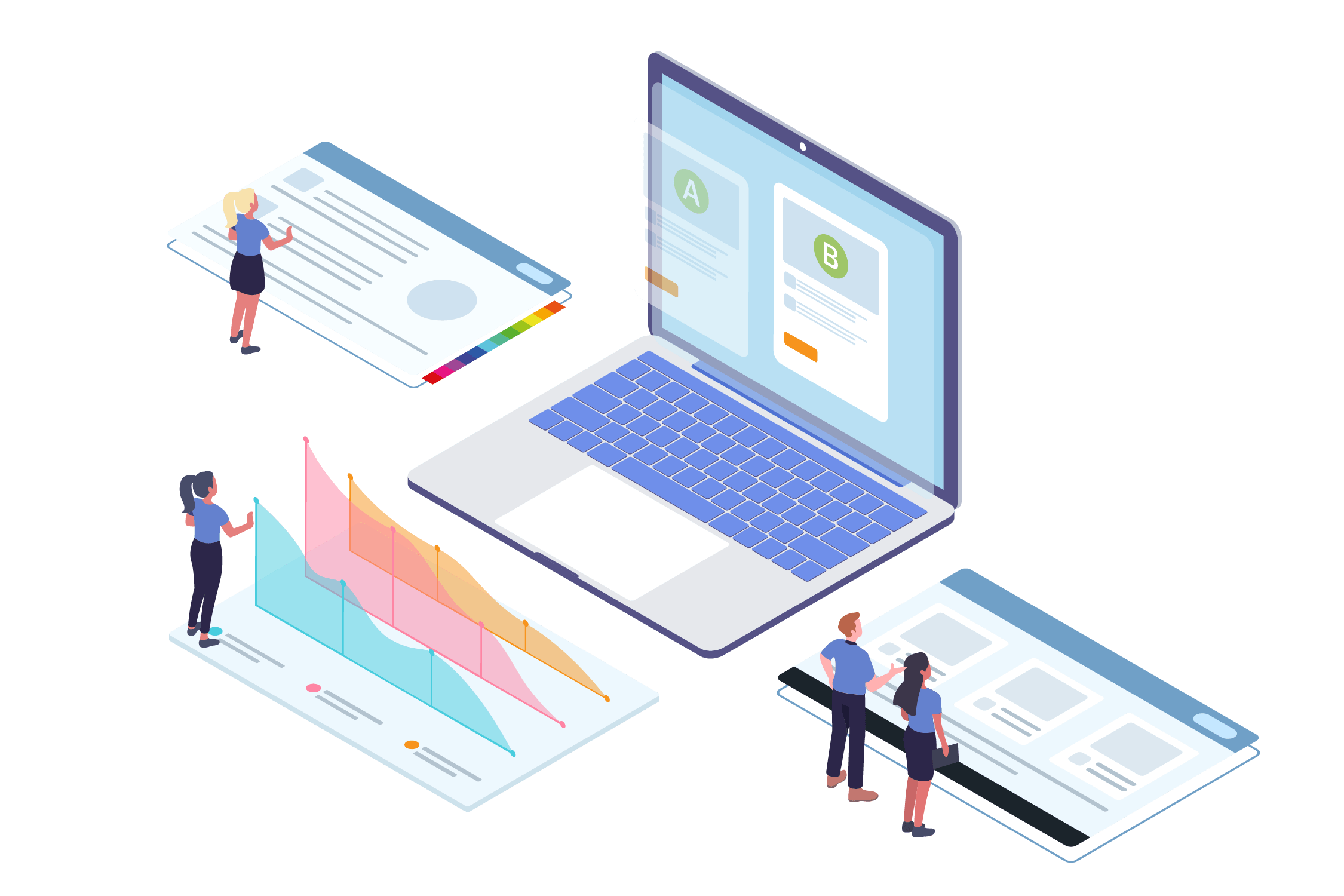 Social listening tools are a great way to conduct brand audits. Instead of merely looking into figures, it can let you delve into them. You can now keep a tab on who is talking about you, where the roundtable is going on, the topic of discussion, and even the sentiments attached to it. The tool will also help you discover the KPIs involved.
So when you are zeroing onto the right social listening tool for yourself, it is imperative to understand if they offer analysis and reports that will make the job easier for your team members.
Competitor analysis
Running a competitor analysis gives a lot of information to the brands. They can get an insight into the kind of posts that they are creating, the level of engagement they can generate, an overview of their current campaigns, and other social media strategies. Most importantly, you will get to know what is working and what isn't for them.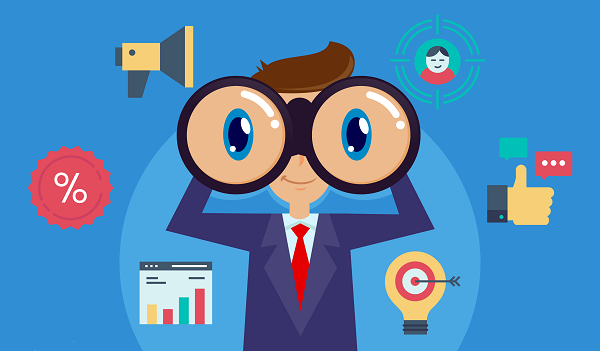 Such analysis will help you figure out more efficient ways to drive traffic for your own business and find solutions to issues that others are not solving for your customers.
Explicit reports like the share of voice and share of the market, lets you measure, compare and analyze your performance versus your competitors. Such reports help you understand the relative popularity of every topic and compare it with the best in your industry. It brings in quantitative data making it easier for you to know how they stack up against the entire competition.
24×7 customer support
If you are acquiring any tool, one of the most important factors to consider is customer support. It is good that the software can eke out relevant data in real quick time, but what if it breaks down? Can we quickly reach out to the technical team, and do they care to cater to our problems?
While choosing the requisite social listening tool for your business, you must ensure that it has a support team that supplies the necessary support material 24*7, rather than when things go haywire.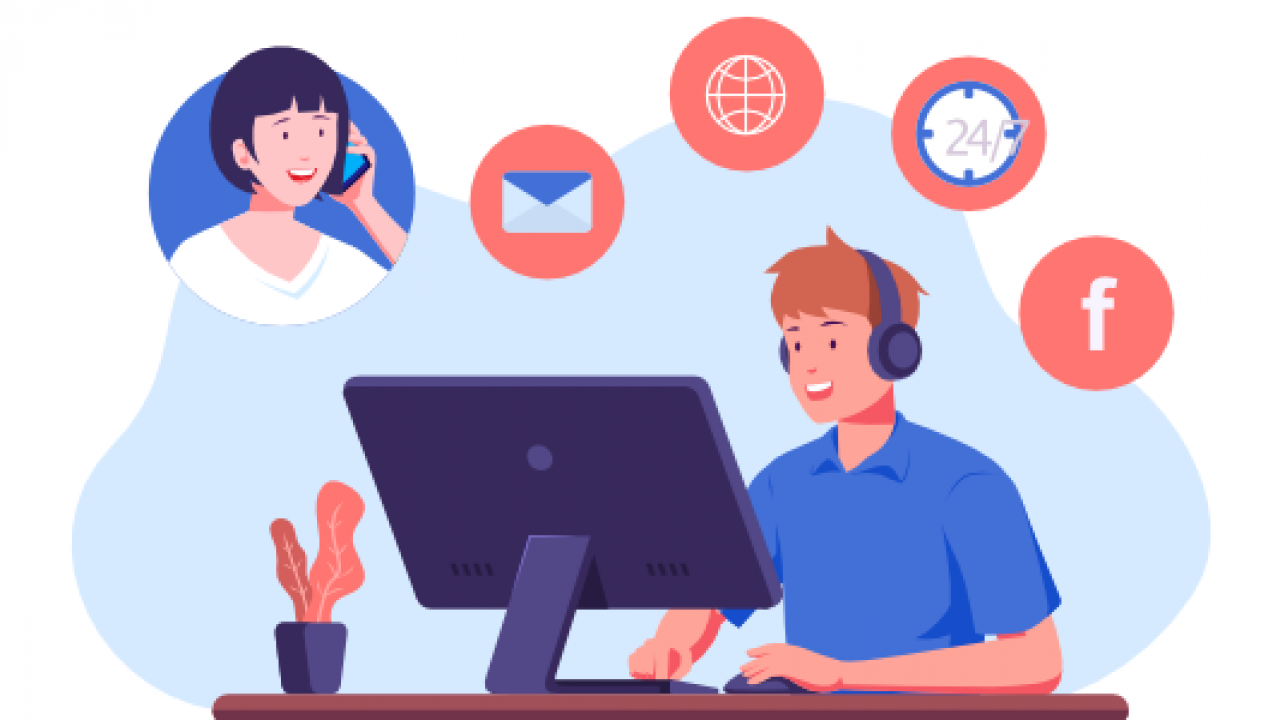 It will help your team understand all the bottlenecks and how to get over them if they become a hindrance. They won't have to sit handicapped, waiting for the provider to provide support for the most minute issues.
Further, support channels for the tool must not be restricted to a single channel or a language. For example, GoDaddy provides 24*7 support to its customers in hundreds of vernaculars over the phone, email, WhatsApp, and other mediums.
Customized analysis
It is okay that the social listening tool can churn out huge reports and that too in real-time. But what if we need customized reports? Is the software capable of generating trends to inform you about the most popular hashtags and topics currently running hot? Or can it draw out keyword reports to tell you about the feasibility of words that you are trying to target?
More often than not, a tool will collect information once you have set it up and fed the requisite keywords and phrases to target. There can be circumstances when you need to track conversations that have already happened. If the tool is capable of doing it, it will open a new avenue of analysis.
You can gauge the change that has taken place over time and how people have reacted to the shifts you have been through and the reasons behind it.
Brands can track the performance of their campaigns with the data the social listening tool collects. They can gauge their engagement, impressions, and reach, and compare them with their past campaigns to track their growth and the impact of the changes that they implemented. They can further break the results country-wise, platform-wise or any other criteria to get a better insight.
Sentiment analysis
Back in the day when we only had traditional media sources, it was often difficult to gauge customer sentiment. Thanks to the mind-boggling advancement in AI and Big Data, it has become easier for brands to understand what people think. Your brand may have thousands of mentions weekly, but it is crucial to understand the underlying feelings pushing such posts. There can be times when you dive deeper and realize that it is not rosy as it first seemed.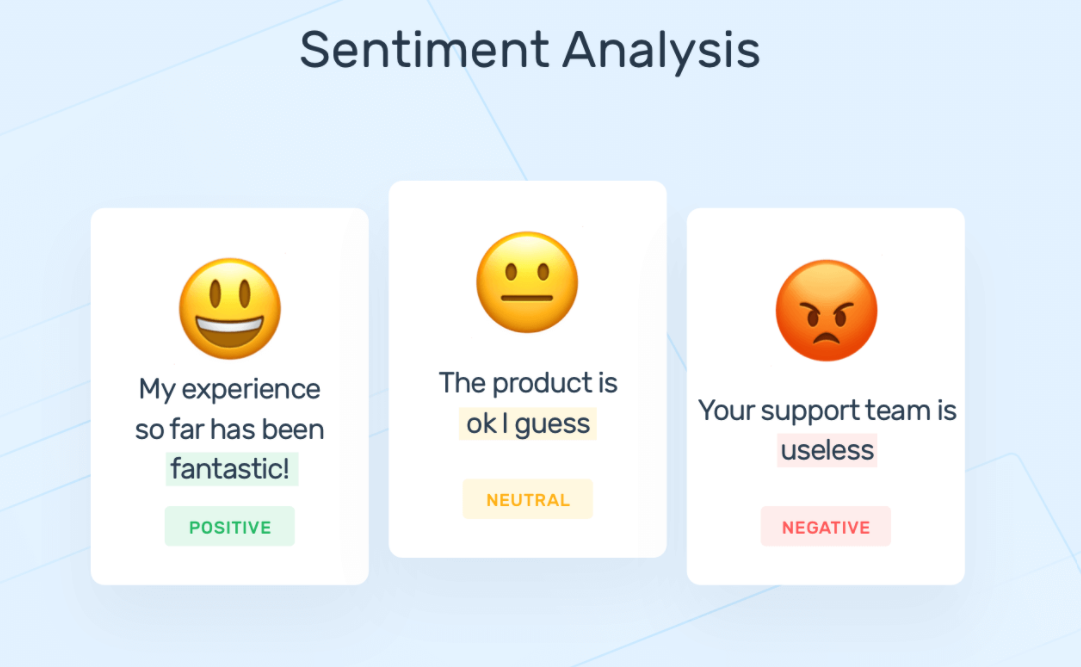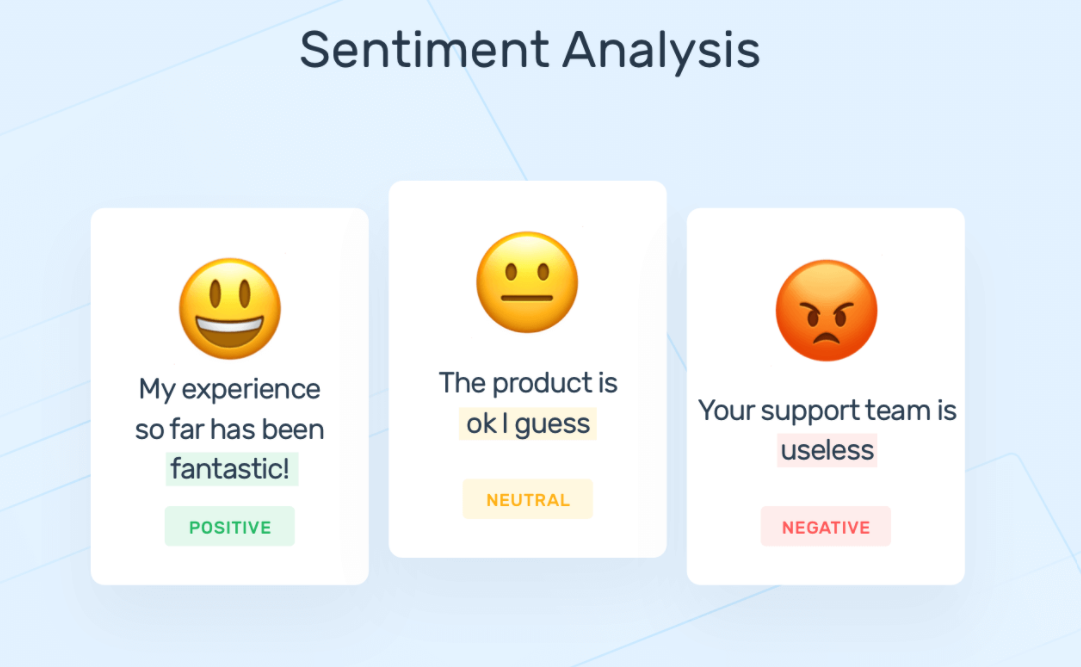 If you are an international brand, the semantic barrier can be an issue. Look for those tools which offer multi-lingual support with equal clarity. If sentiment analysis is an integral part of your marketing strategy, ask the tools to perform a demonstration, and see how that functions. You can ask them to run it on a few social media posts, specially curated by your team, to see if the tool works as promised.
Intuitive dashboard
Hierarchy is an essential part of a successful business. It means that before you decide to latch on to something, you must understand who needs the tool and why they need it. It will help you figure out the number of logins you need (if that is a constraint) and the kind of access that comes along.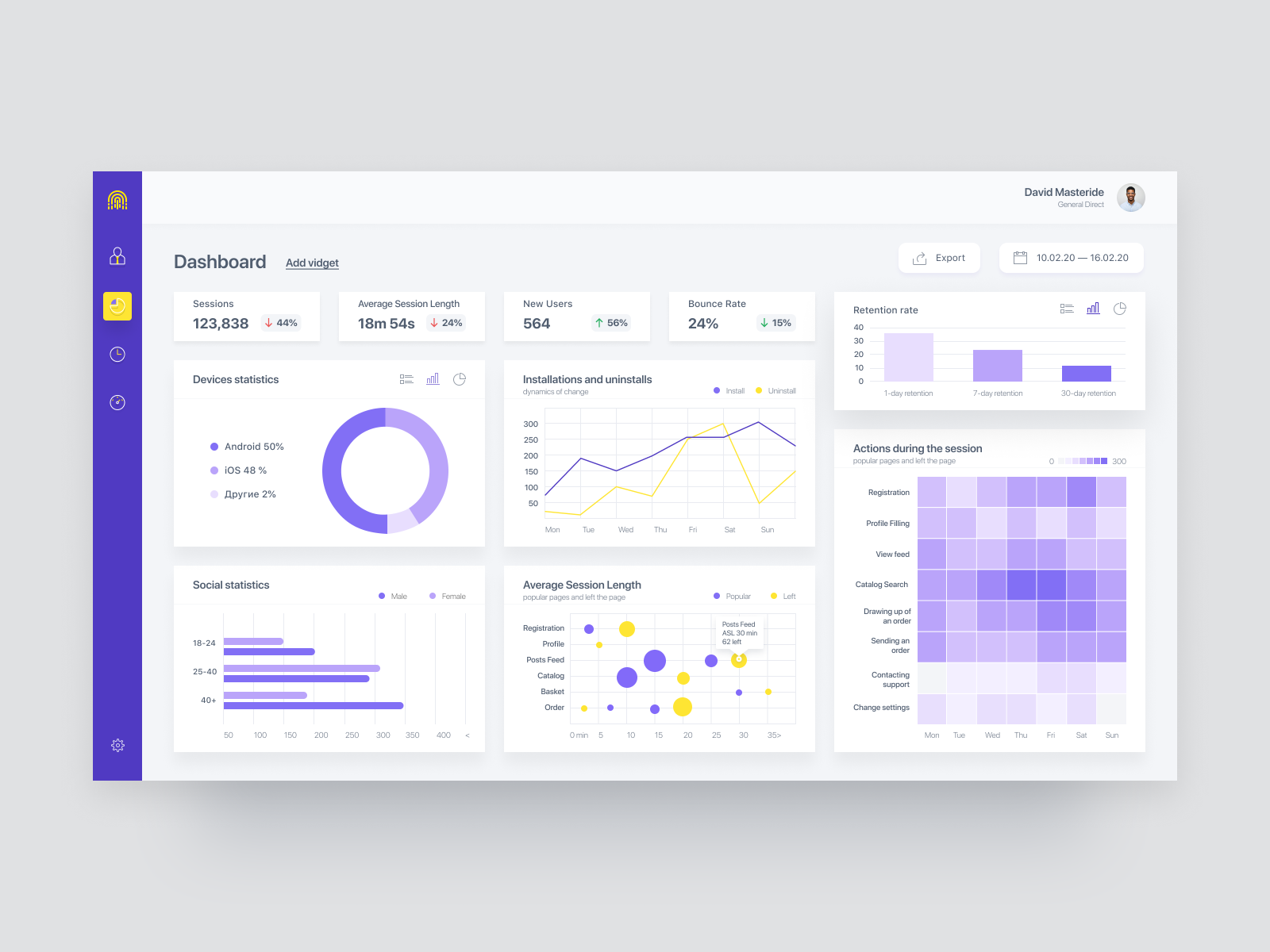 People at the higher level of the hierarchy will require access to exclusive reports, whereas those at the lower ranks may need the right to do new searches and analyze the results. It calls for getting a tool with variable login access and custom dashboards.
Exporting data and API Integration
It is good that social listening tools are competent performers and can perform complex analyses. But there are times when you want access to raw data by exporting them on your local device for your in-house use. It is vital that the provider gives you the freedom and allows you to export information in the format you seek.
Brands today are looking for holistic approaches, and most of them are looking to integrate the social media results with their CRM solutions to provide them with more profound insights. If you are one of them, you will require a capable API that fits in well and doesn't make your technical staff uncomfortable.
Before zeroing on the right API for you, ask for a demo from the provider so that your technical team can get the hang of it and understand its advantages and figure out any significant weaknesses. It will ensure that the tool fulfills all your requirements and fits in well with the existing package.
Lets you respond to queries directly
A useful social listening tool must be able to let you set up alerts and notifications to allow you to receive real-time updates every time a conversation takes place around your brand. It is not limited to merely your brand's name, but you can set up keywords alerts for your brand slogans, campaign names, CEO's name, or the hot keywords revolving around your industry.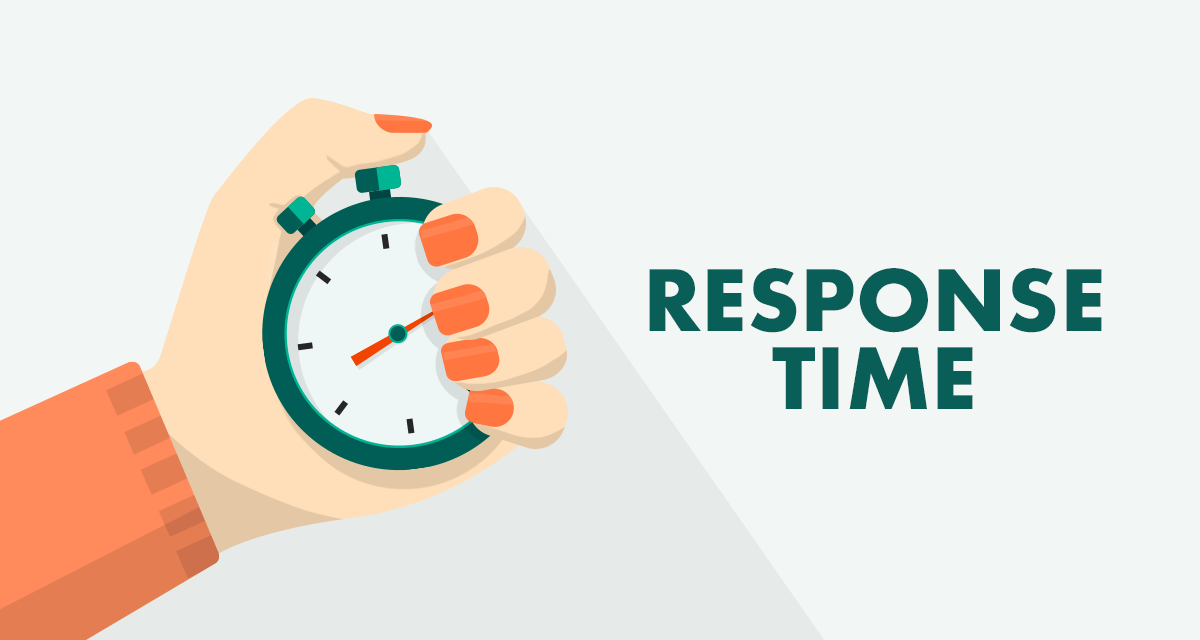 Once you have alerts set up for all the essential keywords and phrases, the next step is to understand where to hop in and where to skip the queue. The most important thing is, that your social listening tool must offer all the functionalities.
Pricing
Whenever a brand thinks of inculcating something new in its ecosystem, the pricing is often the first criterion that makes the most buzz. As the CEO of a big corporate house, the onus is on you to decide the rightful budget that you can allocate.
Every tool has its pricing model. Some models limit the number of search results and features you can access for a particular price bracket. If you want more, you will have to pay for the additional bandwidth. Others may charge for every search you make, which can be risky, and you must carefully plan your steps.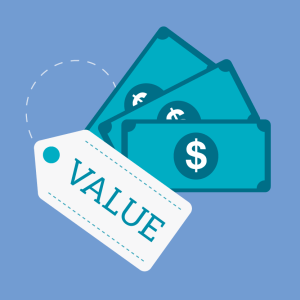 The number of people using the tool at the same time will also have an impact on pricing. Some providers will give you an individual login Id for every person and charge on the basis of total logins in a period. Others may allocate the maximum number of users who can use the tool at the same time.
All of these things make it imperative to understand how the tool functions before making the next move. Whether you need access to more users or you need more keywords, take them all into account and find the one who fulfills it all for you.
Conclusion
There are hundreds of social listening tools in the market, and they offer varying functionality and packages. Choosing the requisite one for you can be an arduous task, not so much if you have your eyes in the right place.
Start by setting your goals, discussing it all with your team, and understanding what they need. Once you chalk it out, the next step is to ascertain what you are looking to gain out of the acquisition. It can be improving engagement, finding the right influencers, or excelling in customer support.
Once you have it all sorted from your side, it is time that you are en route to finding the right social listening tool provider. Do not forget to keep the constraints in mind, and preventing them from a breach can also be a task. The next step is to dive deeper into the tool and understand how it operates. The user experience, availability of 24*7 support, UI, and its ease of implementation are the deciding factors along with the features it provides.
Social listening tools are a means to improve the way you conduct business. It is crucial to choose one that is customer-centric and aids in building and enhancing your overall marketing strategy.