The media has seen a truckload of changes in the last few decades. Especially in the last few years, social media has become a powerful tool to understand customers and curate personalized offerings.
Personalization is a strategy that lets you leverage data and data analysis to better cater to your target audience, prospects, and customers. It is not only about presenting only relevant content and products or adapting to his languages and preferences as per his taste. But it expands far beyond that, and it means continuing to find ways to understand what your audience likes and how they would like to consume it.
The most important thing in understanding customers is to listen to their needs. Most of the time, we are playing the guessing game and do not care about listening with our ears open. It is why employing a social listening tool is imperative for your plans.
Today, we discuss how social listening can help you in attaining personalization. We also have some delectable examples for you to delve into to prove their worth in designing personalization strategies.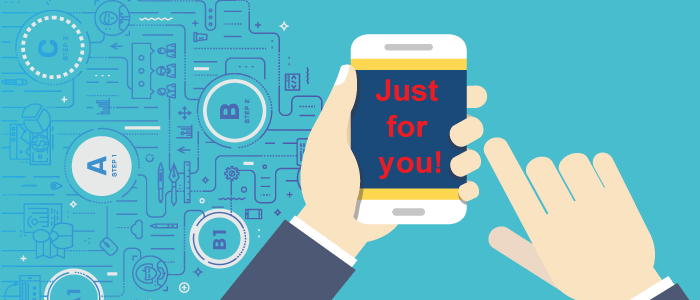 Definition of social listening
Social listening is tracking social media and the whole of the internet to keep a tab of your mentions, conversations, and other essential insights pertaining to your brand. It is a two-step process that involves monitoring all the social media channels and then analyzing the same to aid you to craft your upcoming actions.
With social listening, you are not only trying to unearth who your target audience is, but it is also imbibing their needs and wishes as yours and looking for solutions. It involves monitoring keywords, actions, topics, brands, and other aspects of marketing that will help your endeavor.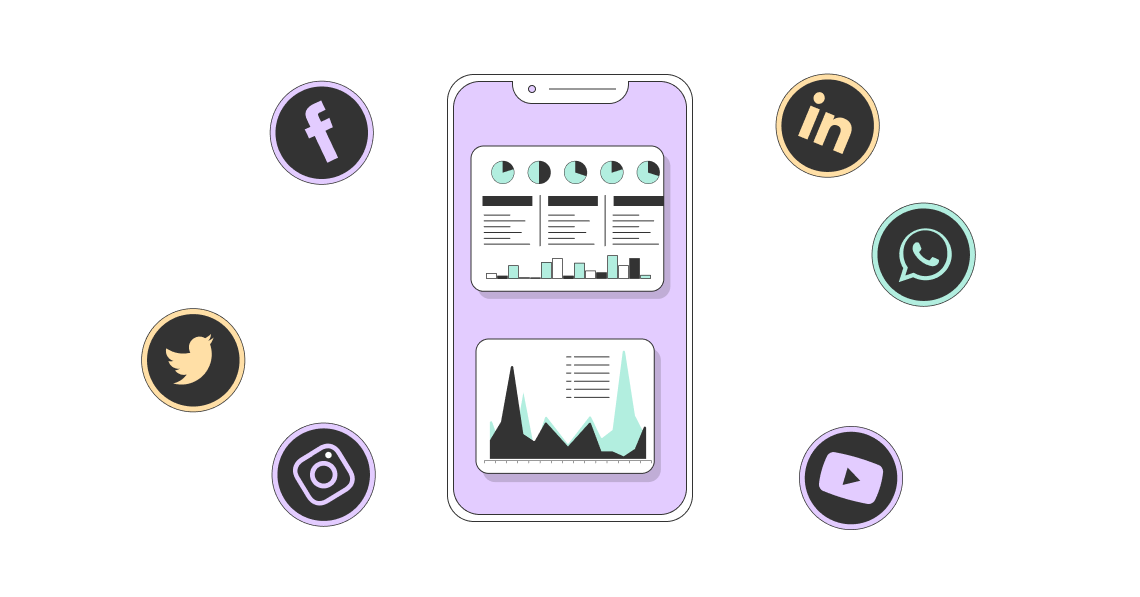 Social listening is not just social media monitoring
At first glance, many people mistake social listening and social media monitoring to be the same. The latter is useful in A/B testing campaigns or monitoring the results of your strategies. Social listening is about taking actions based on these insights and understanding the mood behind the numbers.
It helps you gauge the online mood of your audience and how people react to your marketing tactics. Plus, it lets you respond to them in real-time to assist in managing crises before it's too late.
Social monitoring is a forward-looking strategy, whereas social listening involves looking forward and backward and ensuring your actions are in sync with what people expect from you. Social listening is all about optimizing your moves and deriving the most from them.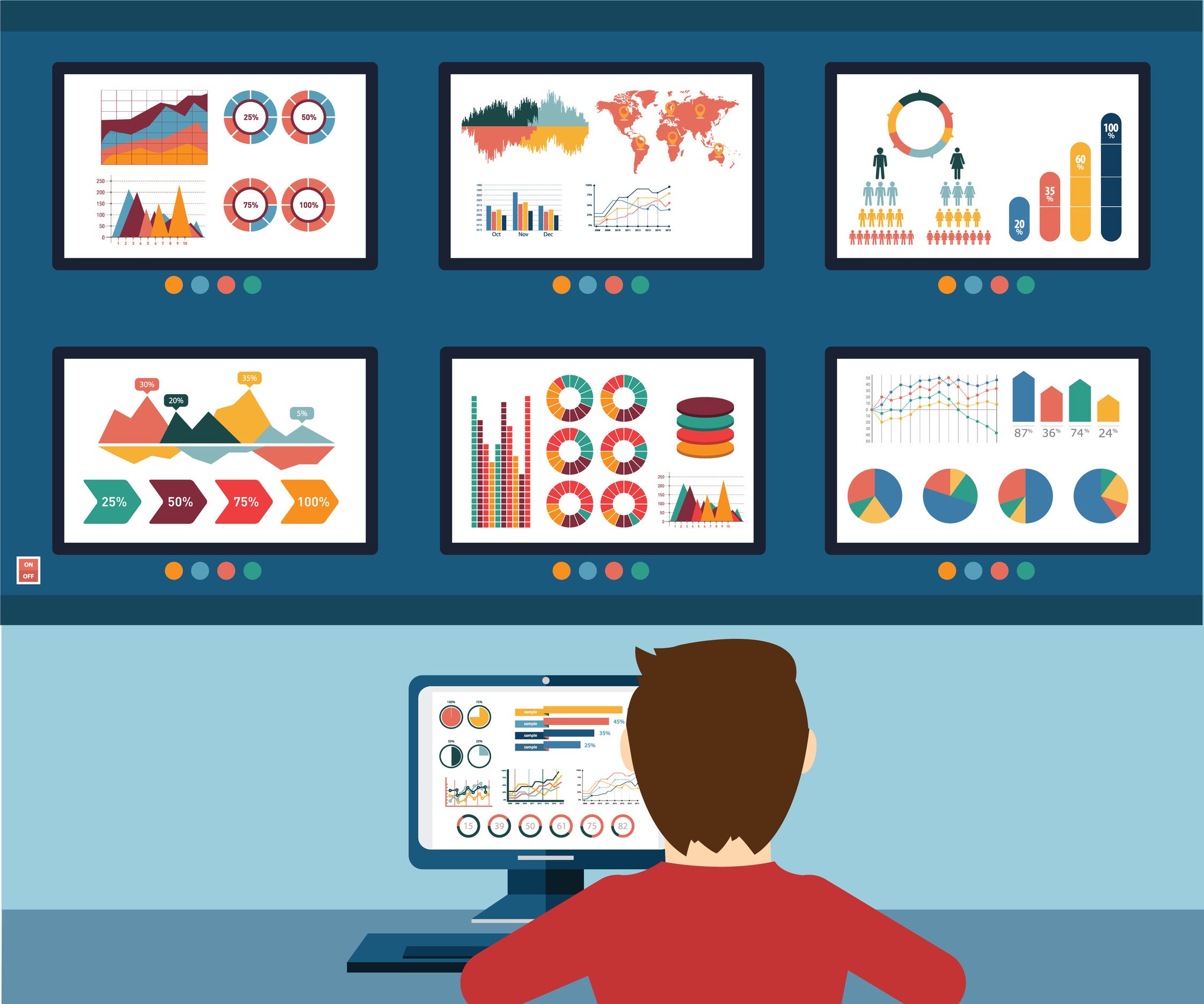 How does social listening help in personalization?
72 percent of customers engage with marketing messages that cater to their specific interests.
Personalization has come a long way from where it started. The first time we saw our names in brands' marketing emails, we perceived it to be a revolutionary move. Little did we know that it was the embarking on something far more expansive. The journey from a name to where it is today is gratifying in every sense.
Today's personalization involves bifurcating the audience based on specific criteria and offering tailored experiences to each one of them. Today, you and your marketing peers are creating robust strategies to provide holistic output in a tryst to remain relevant.
The results emphasize the same ideology – customers are flocking to organizations that are listening to them and making specific changes in their offerings to satiate their wants in a better way.
80 percent of frequent shoppers only shop with brands who not only offer great products but also go a step forward by personalizing the whole experience. The craze has been such that 70 percent of the younger generation are willing to let brands track their shopping endeavors to provide them with a better experience overall.
The shift in thinking patterns has forced marketers to resort to social listening tools to attain higher customer intelligence and improve personalization.
Here is how social listening is helping marketers ace the personalization game –
Improves engagement
More and more brands are engaging in conversations with their social media followers and audience as a whole. These mostly revolve around their content, but also stretches to other formal and informal topics.
Your presence on the internet gives you access and an opportunity to communicate with people from the remotest parts of the world. With an able social listening tool, you can now find where the conversation is going on and hop right in. It allows you to engage more people and serve them information that goes in line with your brand image.
In recent times, most brands are resorting to unique ideas to improve their engagement. Some organizations realized that their target audiences love humor, so they started adding a pinch of informality to whatever they post.
Others felt that they could bring in more crowd by indulging in giveaways and similar techniques and resorted to them. It has become possible due to their listening skills and the usage of an able social listening tool.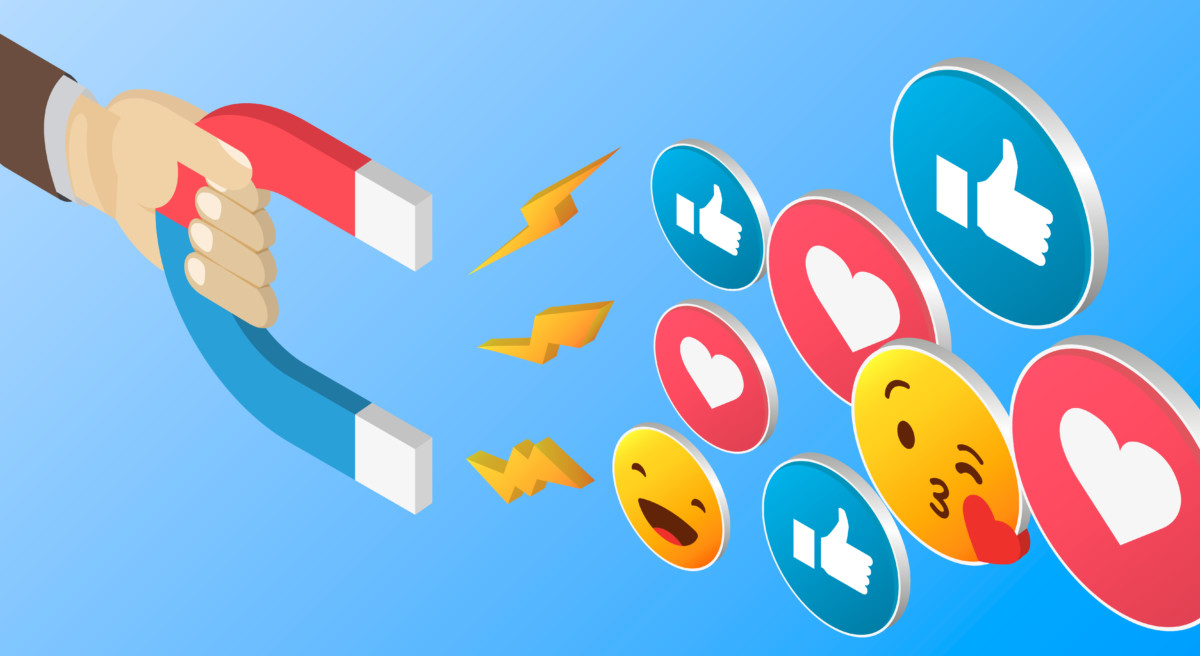 Discovering the right opportunities
Imagine trying to cross a busy road with your eyes closed. Sounds crazy, right? What if we tell you that most brands were emulating the same with their marketing strategies? Even a few years back, brands resorted to products that their teams found the most feasible and barely asked the customers if they liked them. Once they launched them in the market and had sluggish sales, they went out and looked for reasons for the debacle.
Today's marketing is about being proactive and leveraging customers to curate the best products. Suppose your brand sells noodles. You recently launched a new 'Thai' flavor for your Indian customers. Within days of release, you come across people complaining on online portals about the sweetness quotient being too high. You can immediately stop the current production and level down the sugar content to ensure that the next lot doesn't suffer the same fate.
If there were no place for the customers to vent their disliking, you would have taken more time to understand the core issue of why the sales were not as high as you had anticipated. Social listening helps you in improving personalization (catering to the Indian audience in this case) and ultimately finding ways to sell your offerings better.
Real-time improvisation in strategies
Social engagement can be both positive and negative. The latter is a dangerous proposition, and most brands love to skip the queue. There are times when small tweaks can help you turn it around. But to make a change, you will have to know the reason why the customer sentiment went downhill in the first place.
Triggering social listening will enable you to understand the underlying emotions behind the conversations and an insight into the reasons causing them. What your customers share on their social media handles is a goldmine of information, and you can comprehend what is going on in their heads.
One such innovation which perfectly blended personalization with utility has been Netflix Socks. When it started listening to its fans, it realized that most of them tended to binge-watch on their platform.
But another startling revelation that came along was them often falling asleep while doing so. The brand introduced Socks, a product that could detect if the user is dozing off while watching something on Netflix. If the results were affirmative, it would send a signal that would pause the application. The product took personalization to another level, and Netflix credits social listening for the same.
Breaking down the audience into categories
Mr. X may love Game of Thrones, but Mr. Y is a sucker for The Witcher. We, human beings, are unique, and so are our habits and preferences. Today, personalization is all about better catering to a human being irrespective of his tastes, caste, creed, and other diversifications.
With social listening on board, organizations can successfully capture real-time insights on conversations around the brand across platforms. These help them create a customer profile, or identify the potential audiences most likely to convert into leads.
After that, brands can bifurcate them based on specific criteria and disseminate the content to each individual based on the division. Further usage of social listening while having a strategy in place will give you deeper insights and help you achieve highly personalized campaigns.
Behavior profiling
Behavior profiling helps you find the 'default' behaving pattern of an individual. With its help, you can identify patterns, figure out the preferences, and how people identify themselves.
Suppose you are in the fashion industry. A person who loves to behave as a 'hipster' will fall in a separate category compared to an individual who thinks himself to be a 'gentleman'. Earlier, we had to spend hours to understand what people think of themselves, but with social listening tools, it has now become an automated process.
Without behavior profiling, you now have access to how your customers feel about your products, their way of researching, and how they choose between a host of homogenous offerings. There are multiple aspects behind the behavior pattern, such as personal interests, behavior, social factors (such as peers), and other psychological factors.

Identifying leads based on potential
The world is on social media. But that doesn't mean that every one of them has the potential to be your customer. We know that social listening helps in generating leads, but it also lets you curate specific criteria to ensure that those contacts are in sync with your marketing needs.
To start, you can use specific keywords to track and bring in Boolean searches to amplify your findings further. It gives you more filters to fine-tune your results. Not only that, with social listening, you can better position your messages, follow the most relevant hashtags, and use appropriate hashtags to ensure that you bifurcate your leads based on potential.
Keeping a tab on your competitor's strategies
The ability to eavesdrop on your competition is another significant advantage that social listening has on offer. If you are finding it hard to comprehend what makes your competitor better, you can hover to their social media accounts. You get access to thousands of unbiased opinions, which can tell you the exact reasons for people preferring them over you.
With social listening tools, you can automate such processes to derive more accurate results in a shorter span. These will then let you take the best of them and personalize them to woo customers. You can also derive insights about what doesn't work for them when it comes to serving their customers. It can be a loophole for you to benefit from, and you can curate campaigns to make the most out of it.
The most recent example is Apple getting rid of earphones and charging kits from their iPhone 12 series of smartphones. It created a situation of chaos amongst its fans and global media alike. Samsung, OnePlus, and other competitors realized the potential, and jumped on the bandwagon to advertise that they don't skip the essentials like Apple.
Finding the right influencers
Influencer marketing is gaining a lot of traction. It has not only grown in terms of popularity but is also serving 11 times the ROI of digital marketing. So it is imperative that you find and collaborate with the right business to attain higher personalization and improve your reach.
With social listening on board, you can collaborate with influencers with similar goals, thereby creating synergy. Also, you can monitor relevant hashtags and keywords to ensure further that you will benefit from the partnership.
With the right influencers, you can target relevant audience groups in an improved manner and give them more reasons to associate with you. Your audience is 2.4 times more likely to view influencer-created content compared to the one created and marketed by you under your branding. Not only that, these influencers can give you some first-hand insights to shape your campaigns.
Improve customer service
88 percent of marketers feel optimizing personalization is the key to improved customer experience. Social media is an intrinsic part of our day-to-day marketing endeavors. Pairing it with a capable social listening tool and making use of critical metrics would help you make your brand more relatable.
Social listening is visible when we hover through our social media profiles. After a few posts, we inadvertently came across ads showcasing some accessories from our favorite brand (usually lifestyle). These ads intrigue us, and more often than not, we find some products that catch our eyes.
Even otherwise, social listening helps in tracking your audience's recent purchase patterns and creates a palette of what they like. The next time you visit a specific marketplace, the algorithm uses your data to present you with the most relevant products at the forefront. These seemingly small changes help you steer ahead of your competition and win over customers.
Some exciting examples of personalization because of social listening
Spotify's Daily Mix
If you are a user of music streaming services, you must be acquainted with Spotify's Daily Mix. Spotify curates it for every individual differently rather than pushing generic content for one and all. They gauge your listening habits and let their algorithm decide a set of songs that you would like to hear. Some of them are the ones you regularly listen to, and the rest comprise titles that sound similar to your already chosen ones.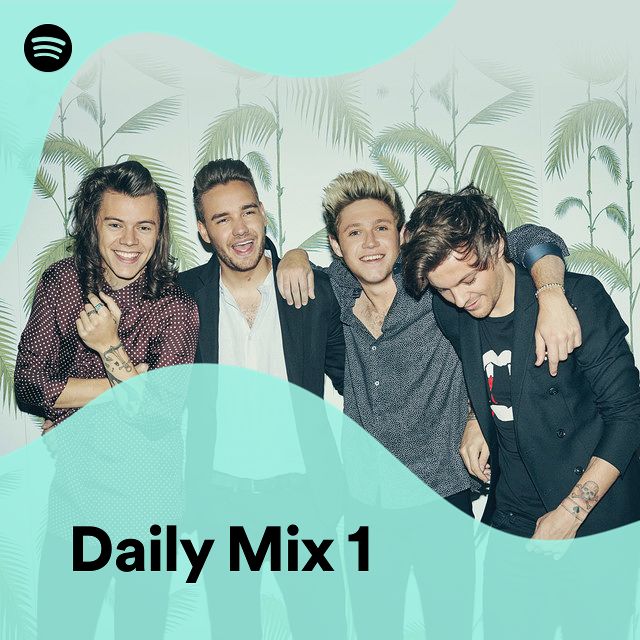 Nike's Your Year with Nike+
Nike, in 2014, came up with over 1 lakh personalized videos that were created using AI and users' history from their fitness app. It was a great endeavor to inform its users of the goals they achieved and what they should look to attain in the coming years.
Myntra retargeting
Retargeting is a common strategy in the e-commerce space. If you spend some time on Myntra and perform specific actions (mostly leaving without completing your purchases), you will see its ads popping up on Facebook and other sites soon. It can be not very pleasant for some, but social listening has proven that such retargeting ads often propel users to complete their purchases.
KLM Royal Dutch Airlines' Surprise
An old, but a classic example of perfect usage of social listening for personalization came from KLM Royal Dutch Airlines. They were looking to curate a one-of-a-type targeted ad that doesn't feel clichéd or old-school in any manner. So they gathered publicly available data across the web from their passengers. They then used it to decide on gifts according to the insights generated and created user-specific content.
Boost your personalization game with social listening
1 in every 3 marketers believes personalization will be requisite to marketing in the coming years. With social listening at the helm, you can find opportunities in the gloomiest situations.
But you need to understand these tools are merely for generating insights. You need to follow the results and prove to the customer that you are listening. Also, it is imperative that you communicate to your audience that their feedback is valuable.
Personalization is the key to success in today's highly diversified market. Marketers are always trying to imbibe new ideas and optimize their workflow. Social media is a hub of millions of voices. With social listening tools, you can filter the irrelevant ones and focus on the ones that matter. It also helps you engage where it matters and take cues from the competition.
What started with Amazon has today been a pertinent part of every organization. Also, the evolving technology has further boosted personalization as one of the critical members of every marketing strategy you are looking to implement.
The benefits are both tangible and intangible. Some may take time to develop, whereas the rest can be visible within the next few days. Whatever it, we cannot deny the fact that personalization is the future, and the brands that execute it the best are in the best position to win customer loyalty.