As the digital era favors online presence more, inclination towards social media listening will benefit companies that maintain a sufficient online presence.
Social listening, or social media listening, involves utilizing social networking channels to reach out to customers. This way, a business can track its mentions and conversions to analyze the insights and discover profitable opportunities.
According to Business Research Company, the social media market will surge to $833.50 billion at a CAGR of 39% by 2026. The number of social media users will also drastically grow by the decade's end. As per Oberlo, 91% of mobile users are connected to almost all social networking sites. This suggests that if a business has to keep pace with changing times, its social listening should be potent enough to draw up a successful marketing strategy. Around 51% of companies have already adapted to it.
And now, incorporating SWOT analysis is another promising marketing strategy companies have started to adopt.
What is SWOT Analysis?
SWOT analysis is a simple technique where businesses can evaluate their performance based on four criteria: strengths, weaknesses, opportunities, and threats (SWOT). So, a SWOT analysis helps an organization identify its strengths, weaknesses, possible opportunities, and threats in the business environment.
The strategic framework of SWOT looks at internal and external factors to pinpoint the impacts on brand and business. It tells you where you excel, where you lack, how to seize better opportunities and how to minimize threats.
A company can also analyze the unique selling propositions (USPs) and return on investments (ROIs) to aid in SWOT analysis.
Another essential point to note is that after conducting a SWOT analysis, the report remains valid for two months, given that no significant developments have occurred in your company's internal or external factors. Therefore, the company should regularly conduct a SWOT analysis to keep records of its performance.
How does SWOT analysis work?
SWOT analysis is a crucial part of a business while it prepares its marketing strategy. Therefore, during SWOT analysis, you should involve many proficient project managers and marketers on the table rather than doing it based on your assumptions.
For preparing an accurate report of SWOT analysis, the business should focus on the following criteria:
Strengths
Strengths are those areas where the organization performs well. To understand the strengths of your company, think about and jot down the following points:
✅   How is your company doing well compared to other firms in a specific area? (like marketing expertise, innovative products or services, brand reputation, product quality, etc.).
✅   What makes your company stand out in a competitive market? How unique are your resources?
✅   What is the primary growth driver of your business?
In most cases, you can find out about these by analyzing your company's USP.
Weaknesses
Weaknesses are those areas where the company does not perform up to the mark. Generally, it happens when the resources are missing or the company lacks knowledge due to poor ROI. A few such instances include weak product distribution, insufficient online presence, etc.
Therefore, as weaknesses are inherent features of an organization, this part of the SWOT report focuses on finding the pain points and their solutions by jotting down the following:
✅   Get an overview of your company's staff, resources, systems (or technologies implemented), and product/service management procedures.
✅   Review and analyze if any section lacks or requires improvement.
✅   Dive into the market as a buyer, analyze how customers might perceive your approach, and notice if you have any weaknesses associated with the same (you can find out about this through customer reviews).
✅   Compare your findings with your competitors and analyze what they do better than you to excel in the specific area.
Opportunities
Opportunities relate to those possible chances that are profitable for a company's business in the future. A few such instances include the growing demand for electronic goods in China; the inclusion of promising technology that will smoothen the product management process; the better reach of customers through social media, etc.
Thus, to find out what promising future opportunities your company can bag, here are some pointers:
✅   Keep tabs on the market and technological developments surrounding the industry as, in most cases, opportunities arise from sudden changes in these two segments.
✅   Brainstorm small opportunities frequently. They do not have to be majorly impactful yet worthwhile enough to improve your company's competitive advantage, like taking customer suggestions and considering and including them to showcase your company as a customer-centric and responsive firm.
✅   Look for any changes in government policy and how they will affect your company (in terms of sales, brand reach, etc.).
Opportunities can be found and bagged by keeping an eye on changing patterns of people's tastes, lifestyles, social practices, target audience demographics, and population profile fluctuations.
Threats
Threats or risks are usually those circumstances that might arise or the company presently faces. Threats negatively impact business. This part of the analysis aims to identify and find ways to minimize these threats.
A few such instances include your competitors introducing better quality products or services; fluctuations in the economic environment (like recession in the economy or pandemic situations); getting out of a fad because of changes in customers' taste; etc.
This section should ask some of the following questions to understand the risks associated:
✅    How are competitors performing better, and what impact could it have on your business?
✅    Will the changes (in the economy, legislation, or other factors) affect your business? If so, how?
✅    Are there any unreliable sources (like vendors or suppliers), cultural shifts, or changes in patterns?
✅    What are the possibilities of an impending crisis?
The Benefits of SWOT Analysis
SWOT Analysis is a practical analytic framework for every organization. It helps them to identify their excelling areas and lagging segments, keep updates on forthcoming changes, and avoid business risks.
Therefore, to  better understand how SWOT analysis is helpful and why an organization should consider performing it, have a look at the following benefits:
✅   SWOT analysis reports help in a better understanding of business by addressing both strengths and weaknesses, deterring threats, and creating opportunities.
✅   It makes the development of business goals and strategic planning easier.
✅   If you have encountered an unexpected gain or fall or find it hard to address a complex problem, performing a simple SWOT analysis can facilitate the detection of errors in your methods. Hiring an external business consultant or adviser to conduct the analysis saves the cost.
✅   Strategic planning is insightful in terms of gathering information about competitors as well as for the organization.
✅   It helps prioritize the issues and actions and provides ample information regarding the company's competitive advantage (or disadvantage).
Why Do Brands Need SWOT Analysis?
Recently, marketers have begun incorporating SWOT analysis of a company with social listening. Social media listening is a process by which companies can monitor and analyze online conversations to understand their customers better, improve their marketing strategies, and make more informed business decisions. It helps to gain deeper customer insights and facilitates identifying the company's pain points, potential threats, and opportunities.
Various companies have begun incorporating social media into SWOT reports because it encourages them to concentrate on facts and concrete numbers. It also becomes easier for marketers to evaluate the four criteria to understand what to do, how to do it, and where to do it for the company's betterment.
SWOT reports showcase the businesses' visibility of their present status as a mark of their overall performance and address strengths and weaknesses to penetrate business goals.
Being proactive in improving lagging areas and taking appropriate actions to level up in the dynamic market are some of the other advantages of conducting a SWOT Analysis for a brand.
SWOT analysis facilitates building a positive brand reputation that results in higher returns. Hence, SWOT analysis also helps brands by branding and marketing them on social media.
How to do SWOT Analysis using Social Listening?
While conducting a SWOT analysis, you (and your management team) should obtain answers to the following questions:
✅    What are the most substantial assets of your business?
✅    In which areas can you do better?
✅    What are the current trends in the market? Can your business keep pace with it? What opportunities can you bag?
✅    What are the challenges you face? Are there chances of future risks, and can you counter-attack them?
Hence, to perform SWOT analysis using social listening, do the following:-
Strengths: Generate Customer-centric data
As customers are more reliant on how amiably a company approaches them (online), making your online presence customer-friendly is one of the best ways to attract leads by finding:
✅    Which platforms your target audience is most active on and whether they can showcase your company's profile in full glory is left to you.
✅    How to engage your customers, and what is your top-performing content?
✅    How can you make your brand stand apart from others through your creative edge?
Weaknesses: Digging out Customer Pain Points
Be aware that customers rely on honest customer reviews. Therefore, keep an eye on negative comments or complaints.
It is an effective way to find out about the shortcomings of your product or service by engaging in conversations with your customers when they spread the word about it on social media.
Thus, you should be open to feedback, whether it's negative or positive. You can circulate feedback forms or speak to active users personally.
Interact with the users and figure out where the main problem lies, rather than ignore the issue. You can project a positive image of a responsive and user-centric brand by giving them the opportunity to discuss.

Opportunities: What drives your sales?
You will have to weigh the rewards and risks for your business to get a competitive edge and do better in the marketplace. This happens when you accurately calculate the growth-driving areas of your business. For this, you will have to:
Find your sales' growth-driver
It involves finding out what drives your sales growth and how to level it up. As you will be on social media, polish your customer service team to reach out to customers. The more you establish healthy relationships and nurture them, the higher the chances of them reaching out to you again.
Propagate the marketing campaigns well.
Whether paid or not, marketing campaigns should be meticulously done only after analyzing the SWOT report. They should uncover interesting topics, be relevant, and engage the audience. So, create posts and campaigns according to the requirements.
Furthermore, you can also hire social media influencers and brand advocates. This will help in the faster propagation of your social media campaign. Also, as people connect more with social media influencers, conversion rates will skyrocket.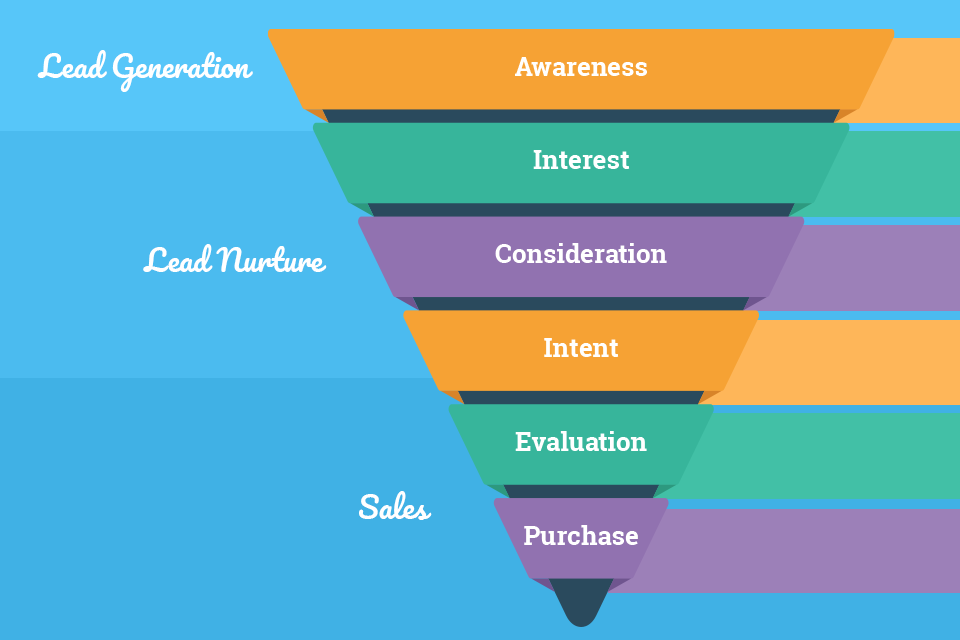 Threats: How to Handle Risks?
This section involves the management of crises and obtaining the most competitive intelligence. They are mostly beyond your control-the brand can work on crisis management plans to prevent itself from being in a critical situation. Hence, you can only rely on your backup plan preparations to minimize the risks. To do so, you will have to do the following:
✅    Track the surrounding negative sentiments (be it in comments or messages) and interact with people to find the root cause of such behavior.
✅    Keep an eye on how your opponent is progressing.
✅    Visit their social media profiles and see how people react to their posts. This way, you can identify what they do better, what you do better, and where you lag.
✅    Before the traction attracts mainstream media, analyze the situation and alert the members if there happens to be a PR emergency.
Hence, backup plans for exiting the crisis are required for such situations. It is so because a brand's reputation derives from its popularity among people.

How do you enhance strengths, overcome weaknesses, leverage opportunities, and prepare for threats?
After conducting a SWOT analysis and interpreting its report, you must formulate a robust strategy to eliminate the weaknesses and threats, enhance the strengths, and seek better opportunities.
Here are some pointers for doing so via social media listening:
Find the root cause
Before piecing together the perfect plan for eliminating the risks and downfalls, you must find the root cause of the problems. You can do so by asking the following questions:
✅     Is the USP and ROI generated correctly? Are all related criteria specified in them?
✅     Is there any barrier in any of the product/service management processes?
✅     How are the current strategies doing? If they are lacking, where?
Once you find the root cause, you can proceed with further stages of seeking solutions to eradicate the problems.
Have a look at the following example:
A company sells clothes for teens and young adults. However, it is facing challenges.
Strengths: Good online presence with regular posts.
Weaknesses: Drawing less traffic towards its profile.
Opportunities: Market establishment with consumer praise, new design demands, and more.
Threats: The rival companies are doing better and might soon get a competitive advantage.
Possible Reasons: There are chances that the company is targeting the wrong platform.
It is also possible that the social spending budget is distorted. That is why no matter how much you pay, the result will either be negligent or stagnant.
Therefore, create an appropriate social spending budget and specify your time on each platform. Be more specific and creative about the type of content you will post to attract teenagers.
Transforming the Criteria
Connecting the four quadrants of strengths, weaknesses, opportunities, and threats is a part of drawing actionable strategies. Therefore, to overcome the hurdles, you must play to your strengths to create opportunities and minimize threats.
You can improve your weaknesses through opportunities; once your weaknesses subside, the risks will also go down. For this, you will have to:
✅   Identify all unknown aspects so that it does not miss your area of analysis;
✅  Strategically plan by placing scenarios in such a way that the cycle, as mentioned above, is created to counter-attack the adverse effects.
Have a look at the following example:
An electronic company has launched a new product and wants to market it online. However, they are quite unsure whether it would succeed.
Strengths: Good online presence on various platforms.
Weaknesses: Poor traffic generation and lead conversion rates.
Opportunities: Possibility of attracting the attention of tech giants and rise in demand in multiple countries
Threats: Due to the narrow pool of suppliers, they cannot negotiate their cost price; therefore, chances are that the product can get expensive for both the company and buyers.
Hence, to subdue the weaknesses and threats, expand your arena of online marketing by running paid campaigns or investing in a new social media platform where your target group is present. Connect your social media platforms to drive traffic to desired locations and thus increase lead conversion rates.
Sooner or later, you will attract the attention of many. For electronic goods, China and India are hotspots. With the rise in demand, several suppliers will be ready to supply you with spare parts. Finally, in this way, you managed to create room for negotiation and stall the increase in prices while also bagging profitable opportunities.
Implement Competent Solutions
After measuring the strengths and weaknesses and understanding the threats and future opportunities, you must develop a strategic plan. Here, you start implementing solutions that can solve your problems.
However, remember to place strengths, weaknesses, opportunities, and threats aligned with each strategic plan. This will help you understand the favorability of that plan.
Here are some of the examples you can apply as a part of SWOT analysis solutions implementation with social media listening:
Start a social media paid campaign
Find the social media platform (for example, Facebook) that your target audience is most active on, then start a campaign there.
As most of the campaigns are paid, your strengths include high Facebook conversion rates, while your weaknesses could be that you have never run a social media campaign before.
The threats are the possibilities of low funding and algorithm change, while the opportunities are the high chances of better lead generation.
Starting or investing in another social media platform
If your business' hold on its former social media platforms was not prominent, it is better to switch to other platforms. However, you can also expand your reach while working on different platforms (for example, starting TikTok with an Instagram and Facebook account).
Thus, here, your strength will be in rolling out short clips similar to Instagram and Facebook stories. But your weakness could be being unable to draw out the true potential of TikTok because of that platform's lack of ROI and experience.
Similarly, your future opportunities could be reaching out to the younger segment of your target audience, while your threats could be the high competition on TikTok.
Presenting the Social Listening Budget
Now, if you have an account on major social media platforms, another possible scenario could be implementing a plan for managing your accounts.
Therefore, if you approve a social media listening budget for better management of all social networking platforms, you must plan how to spend your social media budget and seek ROI generation criteria.
Hence, your strength will be steady traffic growth from lead generation. However, your weakness will be that paid campaigns are not sufficient to produce organic leads to earn a positive ROI.
The opportunities include creating a friendly B2B channel amongst all social media platforms for better lead generation. However, the threat of competitors still exists.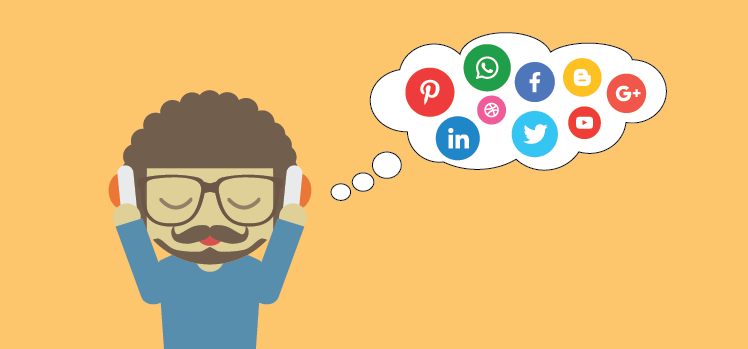 Final Thoughts
Understanding the SWOT analysis of a company is an important part of any social listening strategy. While it may not always be necessary to do a full SWOT analysis, thinking about these aspects of your business can help you better understand your customers' needs and tastes and improve your marketing strategies.
SWOT Analysis might seem complicated, but it only requires a 2×2 matrix where the criteria are listed as Strengths, Weaknesses, Opportunities, and Threats.
It is pretty simple, and in most cases, you do not have to invest in expensive software or technology to generate a SWOT report. A pen, paper, and a team of selected members are enough.
However, never be hasty with your SWOT report, as miscalculations and biased assumptions can negatively affect your business strategies. Also, complete the report piece-by-piece by simplifying each point, refining your information, and prioritizing your tasks accordingly.