Social Listening Platform
Listening to your customers, learn from them and engage with them in a meaningful way to make them happier.
Can B2B truly benefit from Listening?
Konnect Insights is built on horizontally scaled big-data technologies that crawls billions of web sources so that you do not miss any conversation on the web. 
Listening is the first step but the important thing is what you do with it! Understand this complex data with meaningful insights with Konnect's dashboards and Business Intelligence tools powered with AI, ML and NLP. Process the data in an efficient manner irrespective of the volumes or the language used. With advanced tools easily slice and dice data as per your requirement. Listen, Evaluate and Act
We crawl billions of web sources so you don't miss a single conversation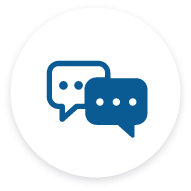 Know your
customers better
Every brand conversation happening on the web and social media is important.
Built on Big-Data technologies Konnect Insights ensures you don't miss any conversation
Why leaders
love

Konnect Insights